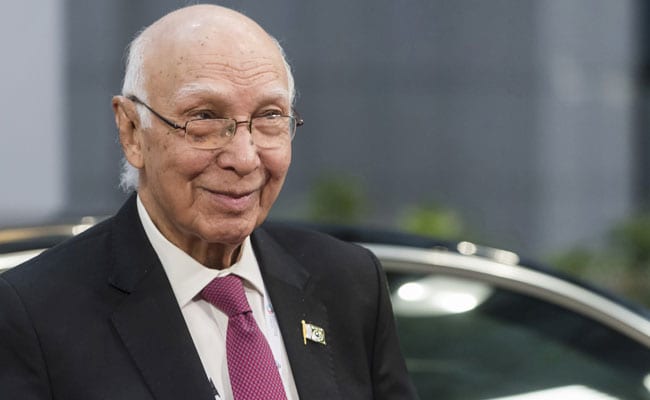 Islamabad:
Adviser to Prime Minister Nawaz Sharif on Foreign Affairs Sartaj Aziz said on Saturday that Pakistan desired good, friendly and lasting ties with the new US administration. Mr Aziz said that Mr Sharif's first contact with US President Donald Trump was a "very pleasant one". The two leaders had spoken over telephone a while back.
Pakistan and US have some common objectives mainly the situation in Afghanistan, eradication of terrorism and enhancement in trade, he said.
He further pointed out that Pakistan would continue to raise the Kashmir issue at every forum and platform and "I have given a policy statement on the floor of the parliament as well".
The Adviser said that for the resolution of this outstanding issue, a number of letters had already been written to the United Nations Secretary General and the UN Security Council.
To a question regarding the detention of Hafiz Saeed, the Adviser said that he had been detained under the National Action Plan and this matter pertains to the Ministry of Interior.
To another question, he said that there was no plan under consideration for placing travel restrictions on the Pakistanis by the US.