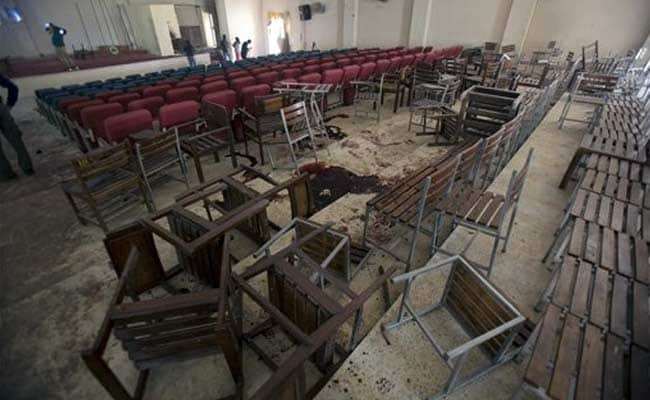 Islamabad:
Pakistan has frozen more than 200 bank accounts of unregistered religious seminaries in a bid to break the nexus between militants and those who provide them funds.
The initiative is part of National Action Plan (NAP) which was adopted at the start of the year to eliminate militants, their financiers and facilitators in the aftermath of the Peshawar school attack in which over 150, mostly school children, were killed.
Commercial banks last week froze over 200 bank accounts of unregistered madrasas on the instructions of the State Bank of Pakistan (SBP).
All banks have also stopped opening fresh accounts of seminaries until they get themselves registered under a new mechanism introduced by the religious affairs ministry.
"Madrasas have declined to reveal their funding sources or register under the new mechanism. This has complicated our task to monitor their accounts under the new policy, which is a key part of the National Action Plan," a senior official of the interior ministry was quoted as saying.
He said around 211 suspicious accounts, mostly owned by individuals affiliated with seminaries, had been frozen across the country under the NAP.
"These accounts held an amount of Rs 5 million," the official said, adding that the interior ministry also sealed 32 unregistered seminaries which were believed to be receiving foreign funding.
The representatives of all five schools of Islamic jurisprudence called on Minister for Religious Affairs Sardar Yousaf and senior officers of the provinces and interior ministry last week but the meeting failed to reach an agreement.
Representatives of the Ittehad-e-Tanzeemat-e-Madaris Pakistan (ITMP) -- an umbrella of the five schools of thought -- will meet the SBP governor to discuss the issue soon.
Abid Qamar, SBP's chief spokesperson, said the central bank's instructions do not discriminate against any individual or organisation when it comes to opening a new account.
"Anybody, including institutions and organisations, that provides information mentioned in the criterion set by the SBP can get their accounts opened in any bank easily. We have a fair and open policy about it," he told the daily.
Authorities have raided some religious schools and several have been closed down amid reports that several seminaries were promoting extremism in the garb of imparting religious education.