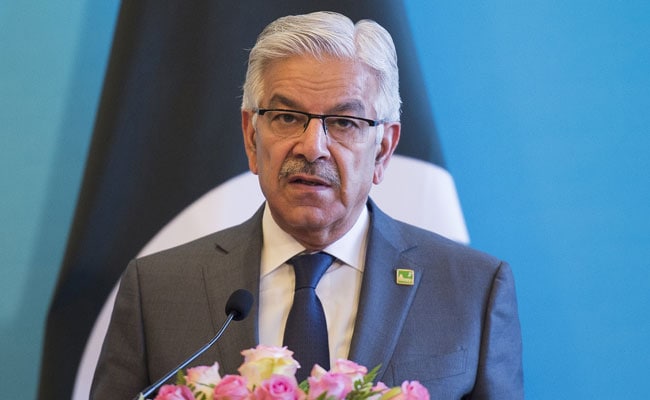 Islamabad:
Pakistan's Supreme Court on Friday overturned an Islamabad High Court (IHC) order disqualifying PML-N leader and former Foreign Minister Khawaja Asif from holding public office for life.
A three-member bench headed by Justice Umar Ata Bandial announced the verdict in the appeal filed by Mr Asif following his disqualification on a petition by Pakistan Tehreek-e-Insaf's Usman Dar.
Mr Asif's senior counsel, Munir A. Malik, confirmed the development to Dawn newspaper. "Khawaja Asif can contest the upcoming election," he said.
A three-member special bench on April 26 ruled that Mr Asif was proven dishonest under the country's Constitution because he did not mention his foreign employment in his nomination papers or disclosed his assets and sources of income. It also stated that he was not even qualified to contest the 2013 general elections.
However, Mr Malik had argued that his client had revealed all the details required in his nomination papers. "The sword of disqualification should not be looming over parliamentarians' heads in this way," he said.
Mr Malik said that if his client's income was greater than his declared sources of income, the Election Commission could look into the matter. The Supreme Court has yet to issue a detailed order in the case.
PTI leader Mr Dar said the court had ruled in favour of the Pakistan Muslim League-Nawaz. "I will now approach the people's court," he told the media. Mr Dar had moved the IHC against Mr Asif in 2017.
In his petition, he had argued that Mr Asif did not declare his job in the United Arab Emirates and his salary in the 2013 nomination papers.
Mr Asif had challenged the IHC verdict in the apex court. The counsel for the former Foreign Minister had argued that the April decision was an exception taken against an elected parliamentarian.