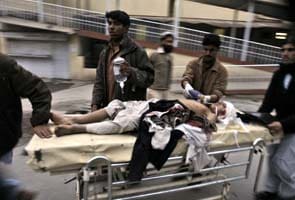 Peshawar:
Officials say the death toll from a Taliban attack on an army post in Pakistan's northwest has risen to 23. Twelve attackers were also killed.
Two security officials said Saturday that nine soldiers and four members of the Frontier Constabulary that polices tribal areas died during the raid on the post in Serai Naurang town in Khyber Pakhtunkhwa province.
They say militants killed 10 civilians in a nearby house, including three women and three children.
Both officials spoke on condition of anonymity because they were not authorized to talk to the media.