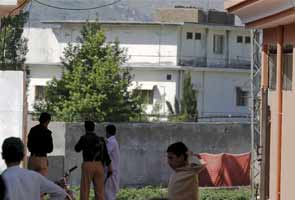 Islamabad:
A massive hunt has been launched for the owner of the sprawling mansion in Abbottabad where Osama bin Laden was hiding in Abbottabad city. The Al Qaeda leader was killed at the $1 million house by US security forces.
The locals used to call the house Waziristan Haveli as it was owned by a transporter from Waziristan.
"Nobody had a clue to the presence of Osama and his family there," Dawn quoted a local resident as saying.
An official said the Waziristani transporters' connection could give them clues as to how Osama and his family travelled to the place.
Security agencies are now looking for the mansion's owner.
The house was built some five years ago and it is not far from the Pakistan Military Academy, Kakul.
According to an official, it may have been built close to a high security zone to protect it from foreign intelligence operatives and electronic surveillance and predator drones.
An analyst added: "...that he would live a quiet family life with his wives and children, away from the rugged hot-zones of the tribal regions, in a picturesque and scenic place like Abbottabad was beyond anybody's imagintions."