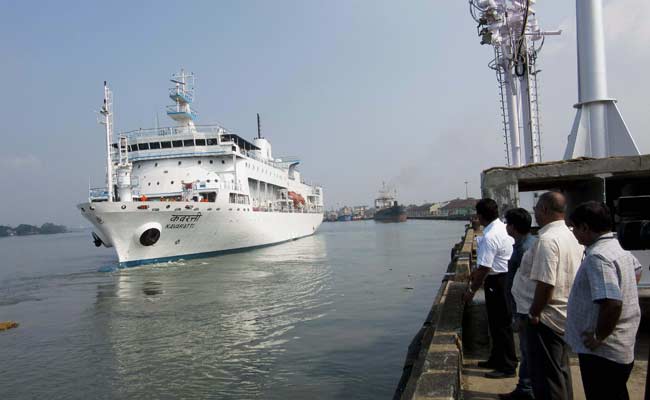 A Norwegian Cruise Line ship ran aground on a reef on Tuesday after leaving Bermuda but there were no reports of any injuries, the company said.
The Norwegian Dawn was returning to Boston with 2,675 passengers and more than 1,000 crew, US media reports said. Norwegian Cruise Line said all guests and crew were safe.
In a statement, the world's third-largest cruise operator said its ship was leaving King's Wharf, Bermuda, at about 5:00 p.m. when it temporarily lost power.
"The ship's propulsion was affected and, at which time, the vessel made contact with the channel bed," the Miami-based company said.
"The ship has full power and onboard services continue as scheduled. The ship's team is currently assessing the situation and we will provide more information as it becomes available."
Photos posted on Twitter by people onboard showed passengers, some with drinks in hand, strolling on deck and peering over the rail at what looks like coral below in the bright blue sea.
A small boat launched to check for damage can be seen, as well as two tug boats, and scuba divers in wetsuits preparing to investigate below the waterline.
"Ship shuddered, then stopped really fast," wrote one Twitter user, Rachel Hansen. "The captain said we won't be moving for a while."
Norwegian Cruise Line operates 13 purpose-built ships on routes spanning North America, the Mediterranean, the Baltic, Central America and the Caribbean.
© Thomson Reuters 2015