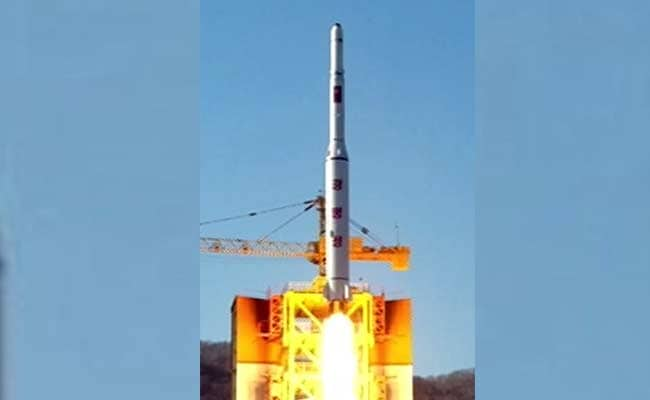 Moscow:
Russia today condemned North Korea's launch of a long-range rocket, saying the move was a serious blow to regional security including that of Pyongyang.
"It is obvious that such actions lead to a serious aggravation of the situation on the Korean peninsula and Northeast Asia on the whole...(and) inflict serious damage to the security of the countries of the region, first and foremost North Korea itself," the foreign ministry said in a statement.
Russia, which is one of the few backers of the isolated Stalinist country and with which it shares a border, said that Pyongyang had once again demonstrated "audacious disdain for the norms of international law."
"The course chosen by Pyongyang cannot but cause a decisive protest," the foreign ministry said.
"We urgently recommend that the North Korean leadership think whether the policy of placing yourself in opposition to the international community is in the country's interests."
North Korea said Sunday it had successfully put a satellite into orbit, with a rocket launch widely condemned as a disguised ballistic missile test for a weapons delivery system to strike the US mainland.
The launch violated multiple UN resolutions and diplomats said the UN Security Council would meet in emergency session later today.