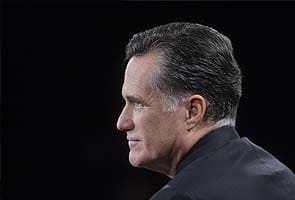 Washington:
Mitt Romney said President Barack Obama won by showering "gifts" on women, African American and Hispanic supporters, in his first published remarks since conceding last week's election.
The remarks came as Republicans have called for greater outreach to women and minorities after their unexpectedly lopsided defeat.
A little over a week after the election, Romney accused Obama of following the "old playbook" by bestowing favors on key Democratic constituencies in exchange for their support.
"In each case they were very generous in what they gave to those groups," he said in a phone call with his national finance committee on Wednesday.
"With regards to the young people, for instance, a forgiveness of college loan interest was a big gift."
Romney's post-mortem, reported by the New York Times and the Los Angeles Times, echoed controversial remarks he made to donors at a private fundraiser, denigrating the "47 per cent" of US voters whom he said pay no income tax.
Those comments in May, secretly recorded and released months later, confirmed some voters' views that the multi-millionaire former venture capitalist was an elitist who cared only about the rich.
Romney told the donors on Wednesday's conference call that Obama "made a big effort on small things," while his own campaign had been about "big issues."
Among the gifts Romney said Obama gave to his backers were "free contraceptives," which were very big with college-aged women.
The president's controversial health care reform plan was another campaign gift that helped secure the youth vote, Romney said.
Under Obama's plan, anyone 26 or younger could be part of their parents' health care plan "...and that was a big gift to young people," Romney said.
"They turned out in large numbers, a larger share in this election even than in 2008."
For Latinos, "free health care was a big plus," Romney said during the 20-minute call.
"The amnesty for children of illegals, the so-called 'Dream Act' kids, was a huge plus for that voting group," he added. He was referring to an executive order earlier this year allowing undocumented youths to temporarily remain legally in the United States.