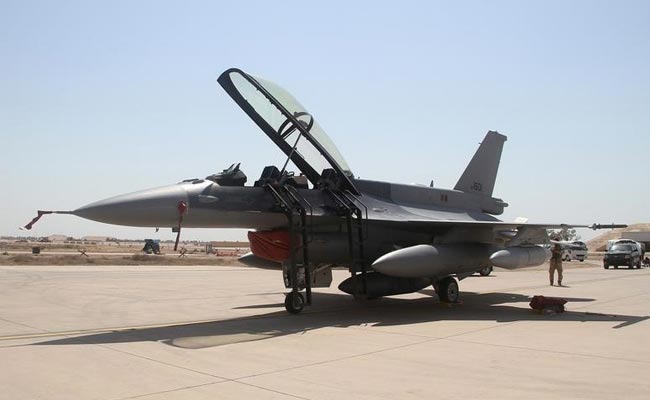 Arizona:
Human remains have been found at an Arizona crash site where an F-16 fighter jet piloted by a student from Taiwan went down, the military said Thursday night.
Luke Air Force Base officials expressed fears earlier that the pilot may have been killed in the crash Thursday morning in a remote area of northwest Arizona.
"While this is not conclusive, it is another indication the pilot did not survive the accident," the base said in a late-night news release, which added that a coroner will make the final identification.
Officials from the suburban Phoenix air base said the man with the Taiwanese Air Force was flying solo and engaged in air-to-air combat training with an instructor when his F-16 went down for still unknown reasons.
Brig. Gen. Scott Pleus, commander of the 56th Fighter Wing at Luke, said earlier in the day that rescue crews on the ground were searching for the pilot, whose name wasn't released.
"All indications lead me to believe that the pilot did not survive the accident," Pleus said at the late afternoon news conference.
Pleus said the student pilot had been in a training program for the past six months at Luke, which is a major pilot-training base for the Air Force and foreign military services.
The crash occurred at about 8:45 a.m. in rugged terrain about 10 miles southwest of Bagdad in Yavapai County. The crash site, in a sparsely populated area, was located by a helicopter crew about four hours later.
Bagdad is about 85 miles northwest of Luke, which is located in the Phoenix suburb of Glendale.
Pleus said an interim safety board has been formed to conduct a preliminary investigation into the crash.
Recent previous crashes involving F-16s from Luke included one on a training mission in southern New Mexico. That pilot ejected safely.
An instructor pilot and a student pilot also ejected safely in June 2013 after their two-seat F-16 hit several birds during takeoff from Luke. The jet crashed in a farm field. An Air Force investigation report said the instructor pilot was at fault because he made a rapid climbing turn after the bird strike, robbing the plane of airspeed and the ability to recover and return to the base.
In July 2008, an Ohio Air National Guard pilot died when he blacked out and his F-16 crashed in western Arizona. An Air Force investigation board found that the 26-year-old pilot made an improper turn during a dog fighting maneuver in which high gravitational forces came into play.