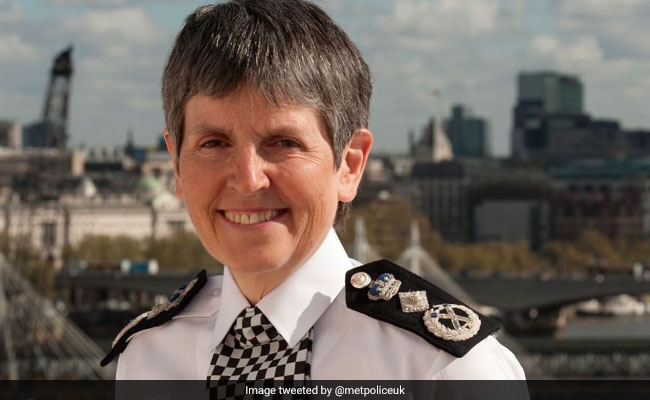 London:
Upmarket fashion magazine Vogue has featured an unexpected new model in its latest edition - London's first female police chief.
Metropolitan Police Commissioner Cressida Dick has posed in her uniform for the glossy magazine as part of a feature that celebrates women at the top of their game.
Dick, 56, is the first female commissioner in the London police force's 188-year history and began leading the organisation of 43,000 officers and staff in April this year.
Dick, an experienced counter-terrorism officer, had a turbulent start to her new role with London's emergency services having to cope with a devastating fire which engulfed the Grenfell tower block in central London, killing about 80 people.
"There is something about putting the uniform on. You've got a role to play, to be calm, to lead other people, to go forward when everyone else is running away. It gives you a sense of, not of courage but, 'It's my job,'" Dick told Vogue.
Dick joined the London force, known as Scotland Yard, in 1983 as a constable and made her way up the ranks to become Britain's most senior counter-terrorism officer and national director for security during the 2012 London Olympic Games.
In the Queen's 2015 New Year Honour's List she was appointed Commander of the Order of the British Empire (CBE).
Dick said the Grenfell fire and recent fatal attacks in Westminster and by London Bridge had meant long working hours but the police force's morale has stayed high.
"It's brought the public supporting the police, even more than before. You can't walk down the road without people coming up to you and shaking your hand and saying thank you for what you're doing. All the staff say the same," she said.
© Thomson Reuters 2017
(This story has not been edited by NDTV staff and is auto-generated from a syndicated feed.)