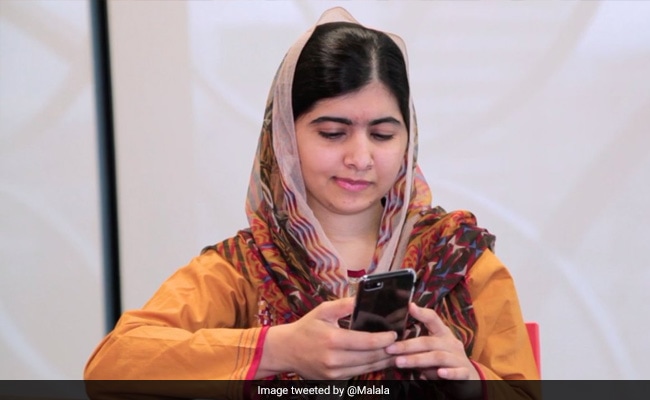 New Delhi:
A cute message exchange between youngest Nobel Peace Prize winner Malala Yousafzai and Tesla CEO Elon Musk kept Twitter abuzz on Thursday.

A satirical website clickhole.com published a piece with the headline "More Bad Press For Elon: The Car Elon Musk Launched Into Orbit Has Fallen Back Down To Earth And Crushed Malala Yousafzai".
The story, explains how Musk's Tesla car fell from the sky and 'crushed Malala to death', saying "the successful launch of [Elon Musk's] car into orbit has been one of the few recent bright spots for Musk, and now it will be forever linked to the tragic and untimely death of the 20-year-old activist who has inspired millions around the globe with her amazing advocacy for peace and education."
More Bad Press For Elon: The Car Elon Musk Launched Into Orbit Has Fallen Back Down To Earth And Crushed Malala Yousafzai https://t.co/9nx6RN9CLZpic.twitter.com/AeyfXLRfu7

- ClickHole (@ClickHole) May 30, 2018
In response to the story, Malala tagged Elon Musk and wrote, "Hello from the other side."
Hello from the other side @elonmuskhttps://t.co/pRTnyptZ1N

- Malala (@Malala) May 31, 2018
Things got interesting further after Elon Musk replied with a "Hi" and several emojis. To this, Malala promptly said that she's keeping the car.
His reply, "Finders Keepers", has Twitter rolling with laughter.
Finders keepers https://t.co/zyV71zRIFQ

- Elon Musk (@elonmusk) May 31, 2018

"@elonmusk and @Malala tweeting each other made my day. It's like a real life Avengers," a user wrote.
"I just laughed so hard on the bus home that I'm now uncontrollably crying. I hope you're happy, Malala," wrote another user.
Malala's brother Khushal Yousafzai, responded to the conversation and tweeted, "You are too funnyyy sometimes."


To this, Malala once again gave a classic reply by tweeting a gif image of a girl with 'OBVIOUSLY' written over it.
May 31, 2018
Malala Yousafzai visited Pakistan earlier in March after spending about six years in the UK. It was her first trip since she survived a murder attempt by a Taliban gunman while returning from school in 2012.
Severely wounded, the campaigner for girls' education was airlifted from one military hospital in Pakistan to another and later flown to the Great Britain for treatment.
Post the attack, the Taliban released a statement saying that they would target Malala again if she survived.
During her four-day stay in Pakistan, the Nobel peace prize winner visited her native place and interacted with top Pakistani officials including now-outgoing Prime Minister Shahid Khaqan Abbasi.
"So much joy seeing my family home, visiting friends and putting my feet on this soil again," she had tweeted about her visit.