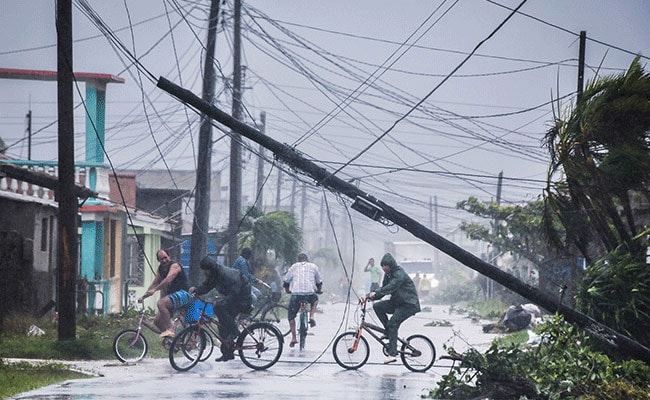 Hurricane Irma began its destructive barrage on Florida on Saturday, with brutal leading winds flattening trees and knocking out power across the southern tip of the state in what residents feared were the opening blows of a historically devastating storm. More than 6.3 million people were told to evacuate Florida, with warnings of a huge storm surge that would be "life-threatening" to anyone in its path. The storm has now lost its strength, weakening to a tropical storm from being a Category 1 Hurricane, although it still produced "some wind gusts to near hurricane force."
Millions in Florida and Georgia lose power due to Irma
The damage from Irma, which has now been downgraded to a tropical storm from being a Category 1 hurricane, has resulted in the loss of power for
around 5.8 million homes and businesses in Florida and Georgia
, according to state officials.
Most outages were in Florida Power & Light's (the state's biggest power company) service area in the southern and eastern parts of Florida state.
In Georgia, around 152,000 customers have reportedly lost power.