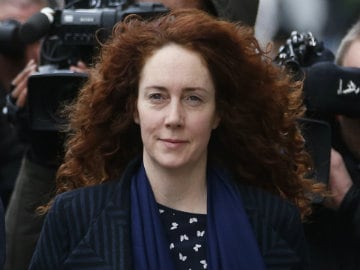 London:
A judge has told jurors that there was "no doubt" Rupert Murdoch's now-defunct News of the World had violated the privacy of phone-hacking victims, but the panel must soon decide "who and at what senior level of the paper" was involved.
Judge John Saunders began summing up Wednesday at the trial of former News of the World editors Rebekah Brooks and Andy Coulson, and five others. All the defendants deny the charges.
He said the eight-woman, three-man jury should ignore the "vitriol" leveled at Brooks and Coulson during the seven-month trial, as well as any sympathy they might feel for the defendants.