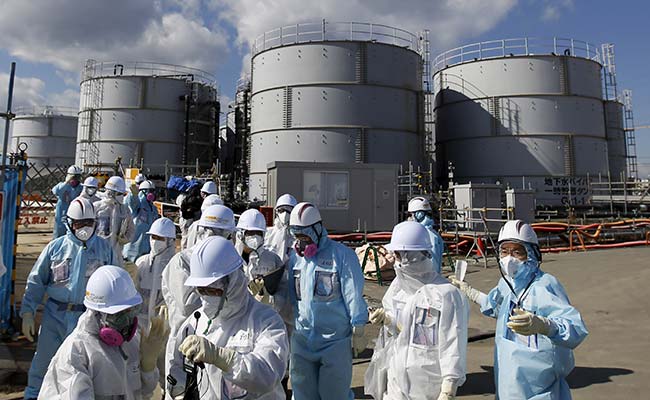 Tokyo, Japan:
Japan on Friday welcomed a World Trade Organization ruling that called for South Korea to lift an import ban on Japanese seafood, imposed after the Fukushima nuclear disaster.
However, the issue is expected to continue after South Korea said it would appeal the WTO's decision and had no plans to repeal the restrictions.
The WTO ruled Thursday on Tokyo's complaint against Seoul filed in 2015, concluding that South Korea's restrictions were inconsistent with the rules of the global trade watchdog.
"Japan welcomes the WTO's panel report, which reflected our position," top government spokesman Yoshihide Suga told reporters.
"We request South Korea to correct swiftly and with sincerity its import restriction measures that were recognised as violating the WTO rules," Suga said.
He added that the government would work to reverse similar restrictions put in place by other countries on the import of Japanese food after the nuclear disaster.
Japan took its food row with Seoul to the WTO in May 2015 and requested consultations, in the first step under the global body's dispute settlement system.
But talks broke down between the Asian neighbours, leading Japan to seek a WTO ruling in August the same year.
Following Friday's announcement South Korea's trade ministry said in a statement: "The government has decided to appeal against the WTO's ruling in order to protect the people's health and safety.
"Despite this ruling, the current import ban will remain in force, and the government will make its utmost efforts to ensure radiation-contaminated food does not reach the dinner table."
Suga called Seoul's decision to appeal "extremely regrettable as the ruling was issued after two and a half years of process".
China, Singapore, Macau, Russia, Taiwan all have partial import bans on fishery products from Japan, according to the fisheries agency.
The European Union, Indonesia, the Philippines, Hong Kong and some other countries require certificates of pre-export testing for radiation.
But the United States, Canada, Malaysia and Thailand, among others, have lifted restrictions and special requirements for imports of fish products from Japan.
The European Parliament last year warned against easing checks imposed on food products imported from the Fukushima region in Japan in the wake of the 2011 disaster.
(This story has not been edited by NDTV staff and is auto-generated from a syndicated feed.)