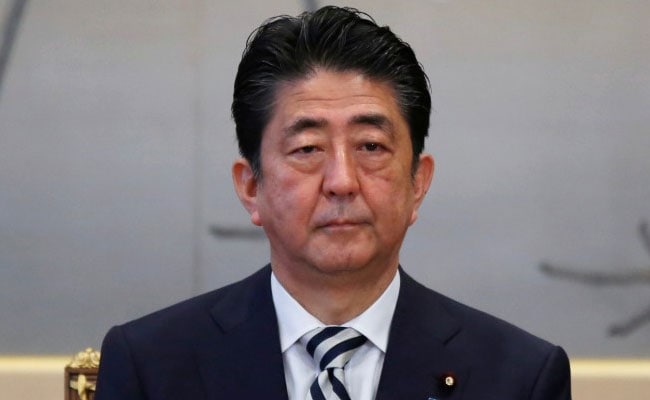 Tokyo,Japan:
Japanese Prime Minister Shinzo Abe on Tuesday ordered his top advisory panel to consider ways to increase foreign workers to deal with the country's chronic labour shortages.
Abe also asked cabinet ministers to consider ways to limit fluctuations in consumer spending when the government raises the nationwide sales tax in 2019.
The prime minister's comments are a sign of the new policies he will try to prioritise this year to ensure that a recent run of solid economic growth remains on track.
"I want to be able to show some direction on accepting foreign workers by the summer," Abe said at a meeting of the Council of Economic and Fiscal Policy.
The government will examine visa requirements and regulations for both high-skilled and low-skilled foreign labour, a government official told reporters at a briefing.
However, the government is particularly concerned about an increase in exchange students and part-time trainees who are working illegally in low-skilled jobs in retail, construction, and agriculture, the official said.
The number of illegal workers in these industries has been growing rapidly recently, showing the government needs to do something to meet growing demand for workers, the official said.
Japan has one of the world's most rapidly shrinking and ageing population due to a declining birth rate and improved life expectancy. Labour shortages have become so pronounced that companies in retail and other services have started to shorten operating hours or scale back business operations.
The government is scheduled to raise the nationwide sales tax to 10 percent from 8 percent in 2019. The last time the sales tax was hiked in 2014, it caused big fluctuations in consumer spending and a temporary contraction in gross domestic product.
© Thomson Reuters 2018
(This story has not been edited by NDTV staff and is auto-generated from a syndicated feed.)