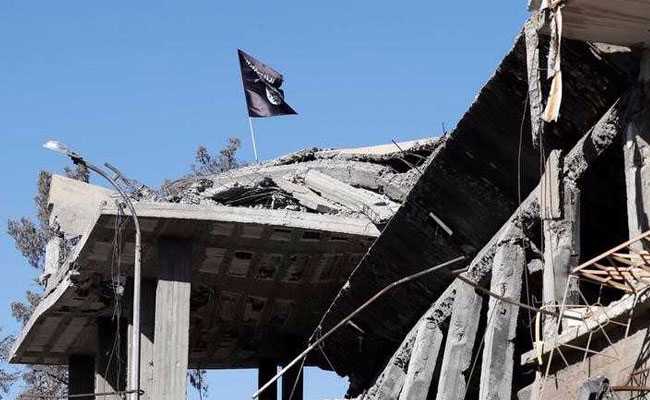 Jerusalem:
The extremist Islamic State group's branch in Egypt's Sinai peninsula has taken a simmering dispute with the Palestinian Hamas group based in nearby Gaza to new levels in a 22-minute video calling on its followers to attack the group and executing what it said was a collaborator.
It's an escalation that analysts say has the potential to destabilize an already fragile security situation in Gaza, the Palestinian enclave that Hamas has controlled for the past decade.
"Never surrender to them. Use explosives, silenced pistols, and sticky bombs. Bomb their courts and their security locations, for these are the pillars of tyranny that prop up its throne," said the knife wielding narrator, according to a translation distributed by the SITE Intelligence Group that monitors extremist web sites.
The video cited Hamas' crackdown on jihadist groups in Gaza and their failure to prevent the U.S. declaration of Jerusalem as Israel's capital, as reasons for attacking the group. It begins with a video clip of President Trump's announcement on Jerusalem last month.
The confrontation between the two militant groups has been building for more than a year, as Hamas has cracked down on Islamic State supporters in Gaza, and tightened its border with the Sinai in an attempt to repair relations with Egypt.
While considered a terrorist group by Israel and the United States, Hamas has been trying to mend ties with neighboring Egypt and the Palestinian Authority in the West Bank and analysts say it has tried to avoid direct confrontation with Israel in recent years. The Islamic State in Sinai has an altogether more radical approach and carried out a recent attack on an Egyptian mosque killing more than 300 people. In the video it criticized Hamas for "following in the footsteps of the disbelieving West."
The Islamic State likely lacks the reach into Gaza to launch a large-scale attack, but it could encourage its supporters to launch more rockets into Israel, knowing that Israel's military will respond against Hamas, which it holds responsible for all military aggression from Gaza, according to Mohannad Sabry, the author of "Sinai: Egypt's Linchpin, Gaza's Lifeline, Israel's Nightmare."
"It achieves the same goal," he said.
In the video, the man accused of collaborating with Hamas' military wing is executed by another who is described as a former member who has repented.
"A small spark may force one or both parties to engage in military confrontation," said Hani Habib, a Gaza-based political analyst.
---
The Washington Post's Hazem Balousha in Gaza contributed.
(Except for the headline, this story has not been edited by NDTV staff and is published from a syndicated feed.)