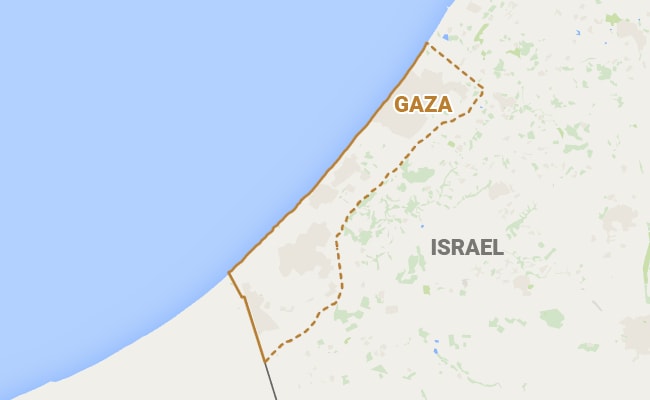 Gaza City, Palestinian Territories:
A member of the armed wing of the Palestinian Islamist movement Hamas died on Friday when a Gaza tunnel built by militants collapsed near the Israeli border, Hamas said.
The sources did not say what caused the collapse of the tunnel, in Shejaiya in northern Gaza.
The Ezzedine al-Qassam Brigades, the armed wing of de facto Gaza rulers Hamas, said a member was killed in the cave-in of "a resistance tunnel".
A spokesman for the Gaza health ministry said two others were "moderately injured" in the incident.
A Palestinian source said it occurred while militants were conducting "resistance-related activities," a possible reference to weapon transfers or training.
Hamas has created a network of tunnels that enable the movement of arms and fighters throughout the coastal enclave. Some extend into Israel, and were used to carry out attacks during last summer's war with the Jewish state.
The Israeli army did its best to destroy the tunnel network during the 50-day conflict, but says Gaza militant groups have since resumed work on the infrastructure.
The Egyptian army has destroyed some 1,600 tunnels under its border with Gaza, used primarily to smuggle goods into the Strip, since it ousted Islamist President Mohamed Morsi two years ago.
In a separate incident on Friday, Hamas said Israeli tanks had carried out a limited incursion into Gaza near Shejaiya, without linking the events.
The army denied its troops crossed the border, with a spokesperson telling AFP that they were engaged in "routine security activity adjacent to the fence."
Tensions have been running high lately, with two waves of rocket fire from Gaza at southern Israel in less than 10 days.
In the latest, on the night of June 3, rockets were fired at the southern city of Ashkelon and the town of Netivot.
They struck open ground and caused no injuries, but Israel responded overnight with air strikes on Gaza, also causing no casualties.
On Friday evening, Israeli media said, the military deployed batteries of its Iron Dome missile defence system around Ashkelon and Netivot as a precaution.
The army declined to confirm or deny that.