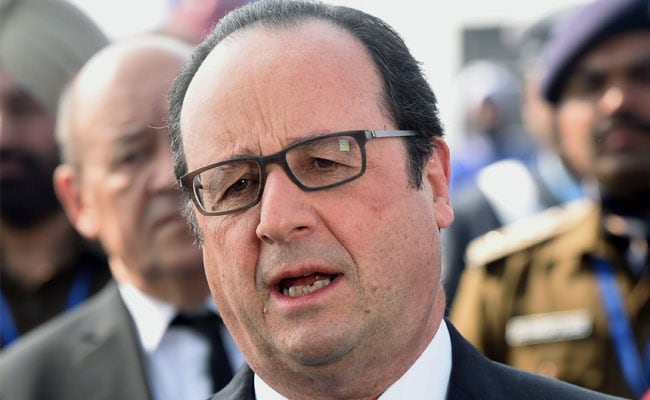 Paris, France:
French lawmakers will today begin debating proposals to change the constitution to strip dual nationals of their French citizenship in terrorism cases and enshrine in the text controversial measures put in place after the November 13 attacks on Paris.
The shootings and suicide bombings in the French capital that left 130 dead and were claimed by the ISIS group caused a radical rethink of security measures in France.
President Francois Hollande installed a state of emergency in the wake of the carnage, giving police and security forces sweeping powers.
The Socialist government now wants to write the measure -- created during the Algerian war in 1955 -- into France's cherished constitution, citing what it sees as a persistent threat from jihadism.
As is the case now, parliament would still need to give its approval for a state of emergency lasting more than 12 days, so the move to include it in the constitution is largely symbolic.
But some rights groups believe the measure gives draconian powers to the security services and erodes citizens' rights.
The French Human Rights League (LDH), one of many bodies now questioning the efficacy of the harsher measures, said recently that only four legal procedures relating to terrorism had emerged from more than 2,500 police raids carried out under the post-attacks state of emergency.
Several thousand people marched through Paris and other cities Saturday protesting against the measures and a demonstration is expected to be held in front of the National Assembly building during Friday's debate.
The current three-month state of emergency expires on February 26 and is expected to be extended, giving the government time to adopt the constitutional reform.
The second major amendment to be debated on Friday -- the proposal to strip dual citizens of their French nationality if they are convicted in terror cases -- has sparked protests at home and abroad and led to the resignation of Justice Minister
Christiane Taubira, who openly opposed the measure.
"I hope the stripping of nationality will not be written into the constitution," Taubira, a popular figure on the left of the Socialist Party, told Le Monde newspaper on Tuesday.
"I sincerely hope that the left will not have to take such a decision."
Lawmakers are scheduled to vote on the reform package on Wednesday, but if it is passed it will then embark on a long journey of further examination, beginning in the upper house, the Senate.