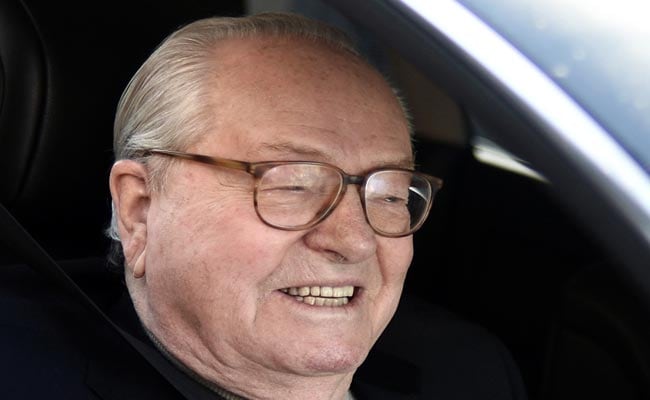 Paris:
Veteran far-right French politician Jean-Marie Le Pen will appear in court over comments made in April in which he repeated that "gas chambers were a detail" of World War II.
A source close to the investigation told AFP on today that prosecutors had summoned Le Pen, founder of France's far-right National Front party, a few weeks ago to stand trial for denying crimes against humanity.
The date of his appearance before a Paris court has not yet been set.
"Gas chambers were a detail of the war, unless we accept that the war is a detail of the gas chambers," the European Parliament member told BFMTV on April 2.
The comments touched off a row with his daughter Marine, who is trying to move the party away from its anti-Semitic and racist image.
Jean-Marie was suspended from the far-right group after his daughter publicly split with him.
However, the elder Le Pen won a legal battle earlier this month when a French court quashed his suspension and ordered the party to "restore" his membership and position as honorary president.
His latest comments were by no means the only time Le Pen has shocked with remarks about the gas chambers.
The first time he made similar comments was in September 1987. He repeated them in 1997 in Germany and then in 2008 and 2009 in the European Parliament.
"It's an additional persecution.I'm not very surprised," Le Pen, 87, told AFP, adding that he did not "for one moment" regret his words.