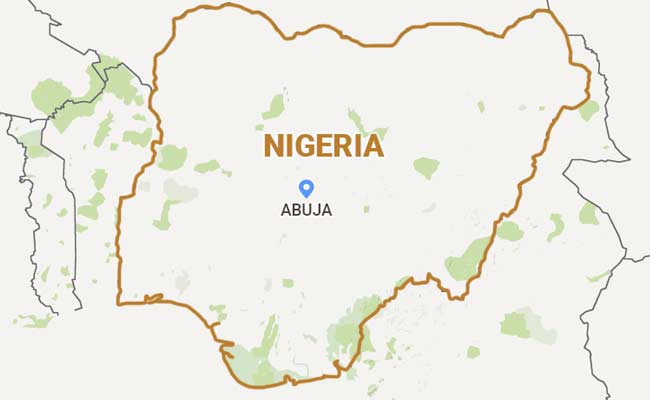 Maiduguri:
Two female suicide bombers killed at least 22 worshippers in an attack during dawn prayers Wednesday on a mosque on the outskirts of the northeast Nigerian city of Maiduguri, officials said from the birthplace of Boko Haram.
One bomber blew up inside the mosque and the second waited outside to detonate as survivors tried to escape, said coordinator Abba Aji of the civilian self-defense Vigilante Group.
At least 18 people were wounded and evacuated to the hospital, said army spokesman Col. Sani Usman.
Umar Usman said he escaped because he was late. "We were just a few meters away from the mosque when a loud bang erupted and all we could see was dark smoke and bodies littered around," he told The Associated Press.
Rescuers were still searching for bodies or survivors. A hospital official said 13 bodies already have been claimed for the speedy burials required by Muslim tradition.
The mosque is in Umarari on the outskirts of the city that is the military command center of the war against Boko Haram Islamic insurgents. Reports that Umarari is a Boko Haram stronghold were incorrect, officials said.
Several suicide bombers have exploded in recent months at roadblocks leading into the city, indicating success in preventing attackers from reaching crowded areas.
It is the first attack on Maiduguri since December 28, when rocket-propelled grenades and multiple suicide bombers killed 50 people including refugees from the war.
The military said dozens of emaciated extremists surrendered this month, indicating success in cutting supply routes, including from neighboring countries to which the insurgency has spread.
Nigeria's President Muhammadu Buhari has claimed that the military has forced Boko Haram out of all towns. But the general in charge of U.S. Africa Command said they still hold "significant" territory and northeastern officials said that includes three border towns.
(This story has not been edited by NDTV staff and is auto-generated from a syndicated feed.)