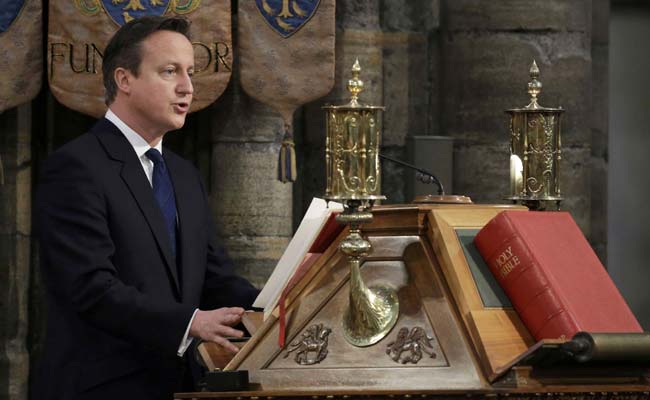 London:
Andy Coulson, the ex-editor of Britain's defunct News of the World tabloid, has been cleared of lying to a court, it could be reported today.
Coulson, formerly Prime Minister David Cameron's media chief, was cleared of perjury charges at Scotland's High Court in Edinburgh.
He had been on trial for around two weeks, accused of lying under oath before a court at the 2010 trial of former Scottish lawmaker Tommy Sheridan.
Judge Lord David Burns upheld a defence motion that Coulson had no case to answer. To constitute perjury, the alleged lies told must have mattered to the jury in making their decision.
Burns said he had "sustained the arguments in favour of the accused", telling Coulson: "I acquit you of the charge."
He gave his decision on Monday following two days of legal submissions from Coulson's lawyer.
However, it could not be reported until today as state prosecutors were given time to decide whether to appeal against the ruling. They did not appeal.
Coulson, 47, became editor of global media baron Rupert Murdoch's News of the World tabloid in 2003, then Britain's biggest-selling newspaper.
He resigned in 2007 after his royal editor Clive Goodman and private investigator Glenn Mulcaire and were jailed in the first ever phone-hacking prosecutions.
Months later, Coulson became Cameron's director of communications, but he stepped down once more in January 2011 as the hacking allegations re-emerged.
Murdoch shut the News of the World in July that year as the scandal engulfed the paper.
After a mammoth eight-month trial, Coulson was convicted in July 2014 of conspiring to intercept voicemails while News of the World editor.
He served less than five months of an 18-month sentence, much of it in Britain's highest-security prison.