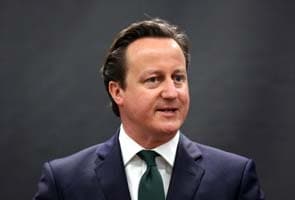 Islamabad:
British Prime Minister David Cameron will arrive in Islamabad tomorrow on a two-day visit during which he will hold talks with top Pakistani leadership.
During his stay in Pakistan Mr Cameron will meet Prime Minister Nawaz Sharif and discuss the regional situation with particular reference to the Afghan reconciliation process, Radio Pakistan reported today.
Both the leaders would also discuss ways to further expand Pak-UK bilateral cooperation in various fields.
Mr Cameron will also call on President Asif Ali Zardari.
The British Prime Minister will also meet business leaders and discuss new avenues of bilateral cooperation for enhancing trade and investment.
He would also interact with young students and discuss various regional and international issues with them.
It would be Mr Cameron's first visit to Pakistan since the new government has taken over this month.