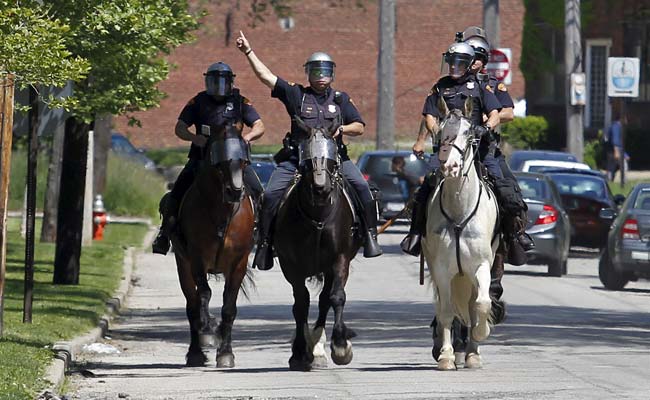 Washington:
Cleveland, the Ohio city where a white policeman was acquitted Saturday in the fatal shooting of two African Americans, has reached a settlement with the US Justice Department on policing practices, The New York Times reported.
The deal, which could be announced as early as Tuesday, follows the verdict that prompted mainly peaceful protests after 31-year-old patrolman Michael Brelo was found not guilty on two counts of voluntary manslaughter in the 2012 killing.
Federal authorities say the midwestern US city engaged in a pattern of unconstitutional policing and excessive use of force.
But similar settlements between federal authorities and US cities have seen the Justice Department insist that the localities allow independent monitors to keep track of changes inside police departments.
They also often call for better training and policies on the use of force.
The deal allows Cleveland to avoid a long and costly court battle, just as civil rights activists call for the resignation of Mayor Frank Jackson.
The verdict over the 2012 incident came amid widespread tensions in the United States over police treatment of blacks following the deaths of a number of unarmed African Americans at the hands of law enforcement.
Officials in Cleveland are looking to prevent the kind of violent unrest that plagued Baltimore last month after the death of a 25-year-old African American man from injuries suffered in police custody.
Brelo was one of 13 officers who opened fire on Timothy Russell and Malissa Williams during a police chase on November 29, 2012.
A total of 137 rounds were fired at the car, including 49 by Brelo. He shot the final 15 after climbing onto the hood of Russell's Chevrolet Malibu.