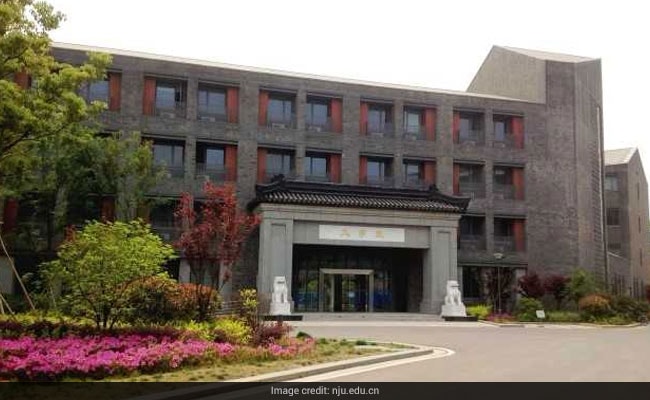 Beijing:
Top universities in China have cut ties with a professor following outrage on social media over an alleged sexual assault that has been linked to a student's suicide almost 20 years ago, according to state media.
Last week, a person claiming to be the student's classmate accused Shen Yang, a language professor, of the assault and called for a re-examination of the case. The alleged victim died in 1998. Shen could not be contacted on Sunday for comment.
Peking University, where Shen taught until 2011, said it served Shen a disciplinary warning based on a police report at the time, but is now re-examining the case.
"The punishment given by Peking University 20 years ago showed Shen had demerits in teaching ethics. Any form of punishment cannot erase what happened," said the school in a statement cited by state news agency Xinhua.
The School of Liberal Arts at Nanjing University and Shanghai Normal University, where Shen holds current roles, both cut ties with the professor on Saturday, Xinhua said.
Shen's case has become the latest rallying point for a network of women's rights activists across China who have been pushing for the authorities to tackle persistent problems of sexual harassment on campuses.
Peking University held a meeting today to discuss a set of anti-sexual harassment regulations, the first such set of rules dedicated to the issue on Chinese university campuses.
While universities and Chinese state media have acknowledged the issue, student activists complain that they are stifled by individual pressure from some universities who have warn them against staging protests or writing open letters.
On Saturday, Deng Yuhao, a student at Peking University, posted an article on WeChat calling for students to gather on Monday morning and press for details of Shen's case to be made public, according to images of the article sent to Reuters by student activists. The article has since been deleted.
On Saturday evening, Deng was called in for talks by a professor from the mathematics and science department that lasted until after 3 a.m. on Sunday, according to the activists, who declined to be named.
Fellow students gathered outside while Deng was speaking to the professor to protest his treatment, according to photos of the incident sent to Reuters.
Reuters was unable to reach Deng for comment on Sunday.
In December, another professor at a Beijing university was accused of sexual harassment by a former student in a blog post that went viral.
The professor, who worked at Beihang University, was stripped of his title in January and fired from the university. A week later, more than 50 professors signed an online letter calling for stricter rules to combat sexual harassment on campuses in China.
© Thomson Reuters 2018
(Except for the headline, this story has not been edited by NDTV staff and is published from a syndicated feed.)