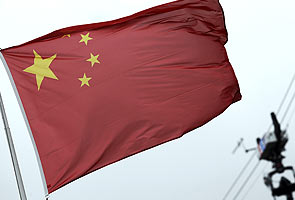 Beijing:
With micro-blogging posing a major challenge to the tightly-controlled Chinese media, the country's internet watchdog has asked authorities to take "more forceful and effective measures" to manage over 200 million-strong micro-bloggers.
The government should "strengthen the construction and management of online culture" and work to foster a "healthy and positive" online environment, Wang Chen, head of China's State Internet Information Office, told a two-day national meeting at Zhenjiang in Jiangsu province.
Officials from provincial-level publicity departments, information offices, telecommunications regulators, as well as other departments dealing with public security, and well being, attended the meeting.
Wang told the participants to use "more forceful and effective measures" to build and manage cyber culture and propel the development of cyber culture in a "healthy and orderly" way, state-run Xinhua quoted him as saying.
Wang, also deputy head of the publicity department of the ruling Communist Party of China Central Committee, asked local governments to place the construction and development of the Internet on a more prominent position while pursuing economic and social development. He urged the officials to use the Internet to guide public opinions and promote positive social values.
In addition, Wang vowed to further crack down on pornographic and obscene contents as well as vulgar information on the Internet.
In the past, Chinese officials have periodically shut down hundreds of websites accusing them of spreading obscene material. Wang's remarks come after his earlier admission in late September that social networking sites had brought both conveniences and challenges for social management.
Social networking sites, generally referring to micro-blogs and Facebook-like services in China, have become major platforms for social associations and information-sharing in China.
Sina Weibo, the most popular microblog service in terms of registered users, now has more than 200 million users. And with more than half a billion Internet users, China is home to the world's largest number of registered Web users.
The rising popularity of micro-blogging has allowed segments of the population to voice their opinions in a way that has never been seen before in China.
Such is the popularity of the micro-blog networks, most of the foreign missions in Beijing including the Indian embassy have opened accounts in Weibo network, where according to Indian officials, it has already crossed over 3,000 hits.
The growing social media is already putting pressure on the country's government controlled print and television media to open up. The online media has also exposed a number of scams in the past.