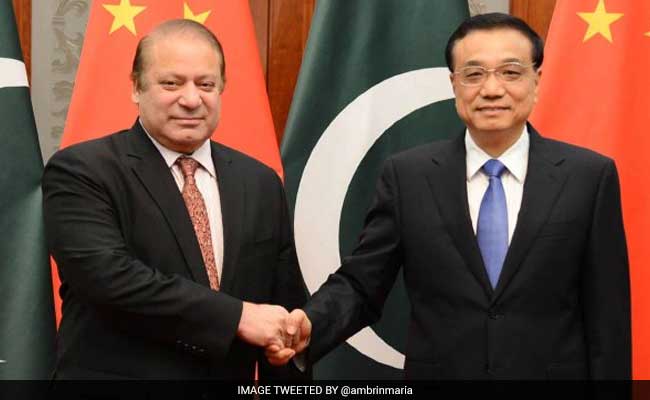 New York:
China today hoped that there will be a better understanding of Pakistan's position on Kashmir by the international community and that Beijing attaches great importance to Islamabad's position on Kashmir.
This was conveyed by Chinese Premier Li Keqiang during his meeting with Pakistan Prime Minister Nawaz Sharif on the sidelines of the United Nations General Assembly meet in New York today, Geo News reported.
Chinese Premier said his country would stand with Pakistan. "We support Pakistan and will speak for Pakistan at every forum."
Stating that Pakistan was a victim of terrorism, the Chinese premier hoped the situation between India and Pakistan would not escalate. "We are ready to play constructive role in improvement of relations between Pakistan and India," the Chinese Premier added.
Li said China will stand with Pakistan; we support Pakistan and we will speak for Pakistan at every forum.
"We are thankful to Prime Minister Muhammad Nawaz Sharif for investing huge resources for the safety and security of Chinese personnel in Pakistan," Li Keqiang said, according to Geo.
Nawaz said that things are going well in Pakistan-China relations, and that the relationship has entered a different phase.
He said that Pakistan and China were "iron brothers".
The meeting came ahead of Sharif's address at the UNGA today, where he is expected to flag the Kashmir issue.