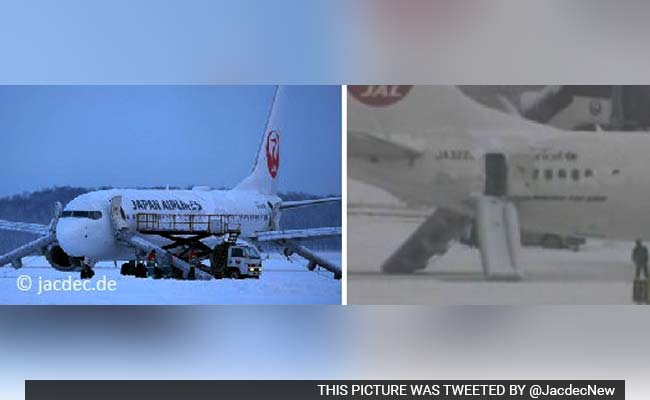 Tokyo, Japan:
More than 150 passengers used escape slides to evacuate from a Japan Airlines jet after smoke appeared in the cabin during a snowstorm, the airline said today, with reports saying an engine caught fire.
The Boeing 737 was preparing to depart from the New Chitose Airport serving the city of Sapporo on the northern island of Hokkaido to Fukuoka in southwestern Japan when the incident occurred around 3 pm (0600 GMT), the airline said.
According to a JAL spokesman, the aircraft was heading to the runway when it was ordered back to the terminal due to heavy snow.
It was then that the pilot reported engine trouble and smoke appeared in the cabin, prompting the emergency evacuation, although it was unclear if the engine problem was linked to the smoke.
"A strange odour and smoke were detected inside the cabin," the airline's spokesman said.
The Asahi Shimbun newspaper reported that the aircraft's right engine had caught fire, although JAL did not confirm this.
All 159 passengers and six crew evacuated onto the tarmac, the airline said.
Local media said three passengers suffered minor injuries, although this was also not confirmed.