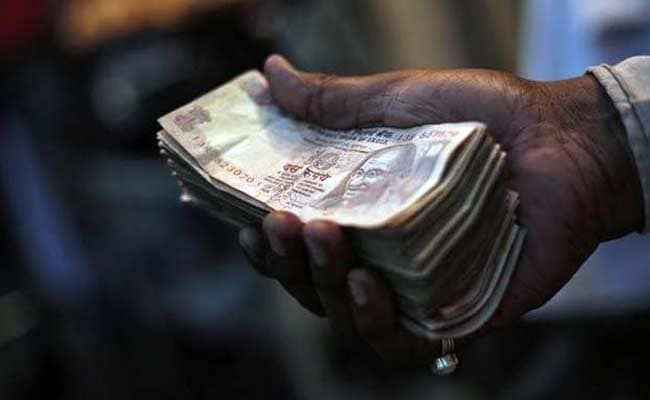 Mumbai:
As India continues its pursuit of black money allegedly stashed abroad, Switzerland has said it would not entertain any 'fishing expedition' and authorities cannot ask for names of all Indian account holders in Swiss banks without doing their own independent investigations.
Switzerland's Ambassador to India Linus von Castelmur also said the past cannot be undone, while promising full support of his country in cases where at least some proof is provided on tax frauds.
He, however, agreed that all the money deposited in Swiss banks might not have always been 'taxed money' in the past, as Switzerland was a major destination for several decades when money would flow in from different sources.
The Ambassador said cooperation by Swiss authorities cannot take place on the basis of stolen lists of account holders and would need independent probes by Indian agencies and at least a prima facie proof of tax frauds.
"We understand and appreciate India's concerns on the matter. We need clear understanding on the issue," Mr Castelmur told PTI in an interview in Mumbai.
"I think one part of the issue is dealing with the past and Switzerland was destination for several decades where money flowed in from difference sources and that was not always taxed money," he said.
"When we look from present and future, we see that problem will be solved," said Mr Castelmur, who was in Mumbai for an award function where industrialist Azim Premji was given a Swiss honour for inspirational and socially responsible leadership.
The issue of black money suspected to be stashed abroad, including in Swiss banks, has been a matter of intense debate in India for years.
The matter has been in focus recently with the Opposition parties accusing the government of going back on its promise to bring back black money from overseas within 100 days of its coming to power.
A Supreme Court monitored Special Investigation Team is looking into ways to tackle the black money menace, while the government recently said it has reached a major breakthrough in the form of a new agreement with the Swiss authorities for cooperation on sharing of details about alleged black money holders in Swiss banks.
A global automatic information exchange is also in the works, while the issue is already being discussed at international forums like Organisation for Economic Co-operation and Development (OECD) and G-20.
"We have excellent contact with Indian government. You cannot undo the past, but future is bright," Mr Castelmur said.
While there is no official estimate of black money suspected to have been stashed by Indians in Swiss banks, there have been various unofficial figures doing the rounds, ranging from a few billions of dollars to trillions of dollars.
As per the latest official data of the Swiss National Bank, the total deposits of Indians in Swiss banks stood at over Rs 14,000 crore at the end of 2013, up by about 42 per cent in a year, but these are the officially declared funds by Indian clients of Swiss banks and might not be illicit wealth.
"In future cases of the money deposited by Indians, Germans or Americans in Swiss banks, the Swiss banking and taxation authorities would inform the national tax authorities of the client country and there will be transparency," the Swiss Ambassador said.
Dealing with the past, however, is difficult, he said, while adding that whatever has happened over the last 50 years or so "cannot be undone".
"So, I think Switzerland extends full cooperation to the Indian government on the basis of bilateral agreement we have. We have double taxation avoidance agreement with India and that stipulates administrative legal assistance for tax evasion cases etc," he added.
The treaty, however, stipulates a condition that "we cannot work with so-called fishing expedition and you cannot say I would like to have all the names of Indian account holders in Switzerland. That is not possible," he added.
'Fishing Expedition' refers to a search or investigation undertaken with a hope, though not the stated purpose, of discovering some information.
"We have also decided that we cannot work with stolen data. If somebody has obtained data improperly-illegally, Switzerland cannot honour this kind of claims. We can only work when there is true investigation by the Indian tax authority or the Enforcement Directorate, where they have clear prima facie evidence, that there has been a tax fraud involved," the Ambassador said.
"There we extend full cooperation. But our national law does not allow us to enter into 'fishing expedition'. We cannot enter into discussion on illegally obtained information. If they hold independent investigation, we answer to them and we fully cooperate with them. Once they hand over a list thus prepared, we can cooperate and we will really try to cooperate," he said.