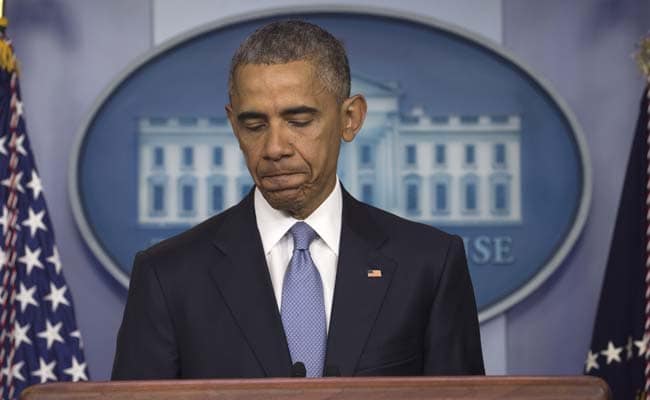 Washington:
President Barack Obama was briefed by his top national security advisers on Tuesday on the situation in Iraq and the strategy to counter Islamic State militants, the White House National Security Council said in a statement.
Obama "reaffirmed the strong US support" for Iraqi Prime Minister Haider al-Abadi in his effort to lead operations to retake the city of Ramadi, which fell to Islamic State fighters on Sunday, the White House said after the meeting.
The meeting involved 25 advisers including Vice President Joe Biden, Secretary of State John Kerry, Defense Secretary Ash Carter, and General Lloyd Austin of US Central Command.
Obama's security advisers meet regularly to review the fight against Islamic State, and determine "how best to refine and carry out the strategy," said Alistair Baskey, a spokesman for the White House National Security Council.
"There is no formal strategy review," Baskey said.
There has been concern in the United States about the risk of sectarian strife in Ramadi, the capital of Sunni-majority Anbar province, because of the need to use Shi'ite militias to try to take back the city from Islamic State fighters.
The White House said Obama welcomed a decision on Tuesday by the Iraqi Council of Ministers to accelerate the training and equipping of local tribes in coordination with authorities in Anbar province and expand recruitment into the Iraqi army.
"In coordination with Anbar authorities, Prime Minister Abadi and the government of Iraq, we are looking at how best to support local ground forces in Anbar" as Iraq moves to retake Ramadi, Baskey said.
© Thomson Reuters 2015