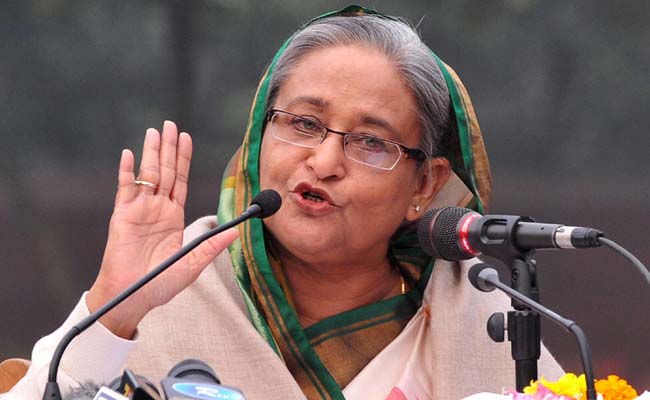 Dhaka:
Bangladesh Prime Minister Sheikh Hasina today had a narrow escape when several bombs exploded in a busy commercial area in Dhaka minutes after her convoy passed through it.

Several crude bombs exploded in Dhaka's Karwan Bazar only 10 minutes after Bangladesh prime minister's convoy passed the area.

Ms Hasina was on her way to address a rally organised by the ruling Awami League in the capital's Suhrawardy Udyan, to mark the anniversary of the historic public address by the Father of the Nation Sheikh Mujibur Rahman in 1971.


One police official received minor injuries in the blasts.
"But the official, ASI Mahbub, is fine and is still on duty," bdnews24 online quoted a police official as saying.
The blasts occurred amid an ongoing transport blockade and a shutdown across Bangladesh, enforced by the Opposition Bangladesh Nationalist Party or BNP and its allies.
Bomb blasts and arson attacks have become frequent in Bangladesh during the blockade that started on January 5 and shutdowns that the 20-Party alliance led by BNP has been enforcing since the beginning of February.
More than 100 people have died in the past two months, mostly in fire-bombings. Many more have been injured.
The BNP-led strike aims to force the Hasina government to hold fresh elections a year after the controversial elections last year which the BNP had boycotted demanding a neutral caretaker government to oversee the polls.