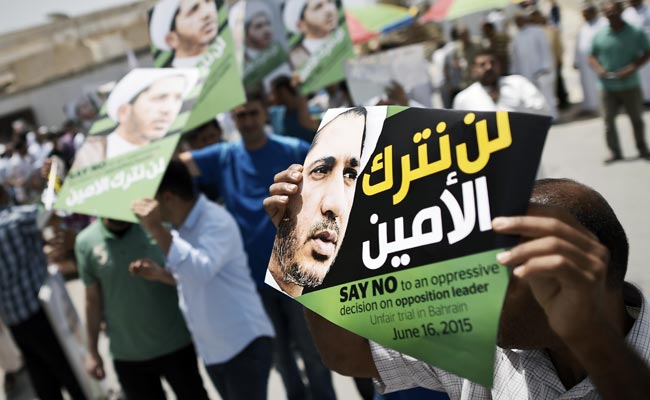 Dubai:
A court in Bahrain has handed down sentences of up to life imprisonment against 57 Shiites accused of plotting attacks against police and other targets, state media reported.
The defendants were convicted on Thursday of forming an organisation in 2012-2013 that "used terrorism as a way to achieve its aims," the prosecution said in a statement carried by the official BNA news agency.
The high criminal court found that the group had smuggled weapons and explosives into the Gulf kingdom and plotted attacks against police and vital infrastructure, as well as a foreign embassy, the prosecution said.
Gulf Daily News said the targets included the Saudi embassy and the causeway linking Bahrain with neighbouring Saudi Arabia.
The court handed down five life sentences, 22 15-year terms, 29 10-year terms and one three-year term. Four defendants were acquitted.
Only 33 of the defendants are in custody. The rest were tried in absentia.
General prosecutor Ahmed al-Hammadi said all those convicted except for one were also stripped of their citizenship.
A judicial source said that most of the defendants are from the Shiite village of Bani Jamra, near the capital Manama.
Shiite-led protests rocked the Sunni-ruled monarchy in February 2011, taking their cue from Arab Spring uprisings that hit several Arab countries.
Although the protests were quelled with Saudi-led support in March 2011, Shiite demonstrators clash frequently with security forces in villages outside Manama.
Hundreds of Shiites were rounded up and put on trial. Top opposition figures have been convicted of attempting to topple the monarchy.
The International Federation for Human Rights says at least 89 people have been killed since the outbreak of the uprising in 2011.