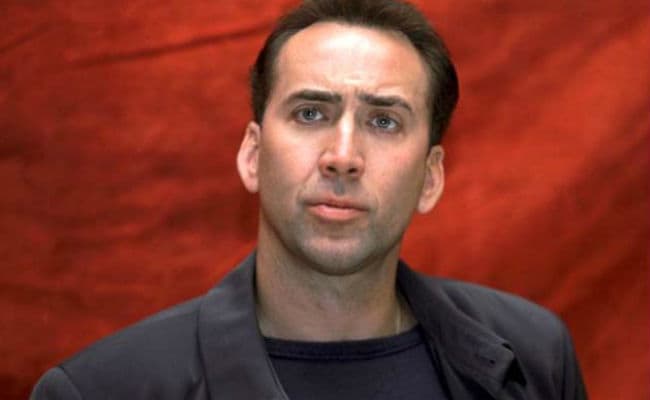 New York:
US actor Nicolas Cage has agreed to turn over a dinosaur skull he purchased for $276,000, after it turned out to be smuggled from Mongolia, his agent confirmed on Tuesday.
The actor bought the Tarbosaurus bataar fossil at a New York auction in March 2007 and "received a certificate of authenticity from the auction company," said Alex Schack, who represents Cage.
In 2014, however, the Department of Homeland Security contacted the actor to inform him that a years-long investigation had led them to believe it had been illegally smuggled from Mongolia.
Once authorities determined the fossil "was indeed illegally smuggled into the US and rightfully belongs to the government of Mongolia," Cage agreed to turn it over to Homeland Security, Schack said.
Cage, who won an Academy Award in 1996 for his leading role in "Leaving Las Vegas," is an avid collector and was reportedly in competition with Leonardo Di Caprio for purchase of the fossil, according to US media.
No charge has been filed against the actor or the Beverly Hills-based auction house, IM Chait.
According to the New York District Attorney's office -- which announced the fossil's return but did not include the actor's name when it made the case public -- the skull first arrived in the United States in Florida in 2006.
It arrived from Japan, with a customs document simply describing it as fossilized pieces of stone.
Mongolia considers all fossils found in its Gobi desert, especially those from its Nemegt geological formation, to be government property and has banned their export.
Tarbosaurus bataar lived during the Cretaceous period and disappeared some 65 million years ago. Its first fossils were discovered at the Nemegt formation in 1946.
More than 30 specimens, including 15 skulls, have been discovered.
New York authorities have returned several fossils to Mongolia in recent years, including a Tarbosaurus bataar dating back 70 million years.
Measuring more than 2.5 yards (just less than 2.5 meters) tall and around eight meters long, that skeleton was sold at a New York auction for $1.05 million in May 2012.
But it was seized the following month after Mongolian authorities intervened. The skeleton was returned to Mongolia in May 2013 and its Florida-based importer, Eric Prokopi, was sentenced to three months in prison in June 2014.