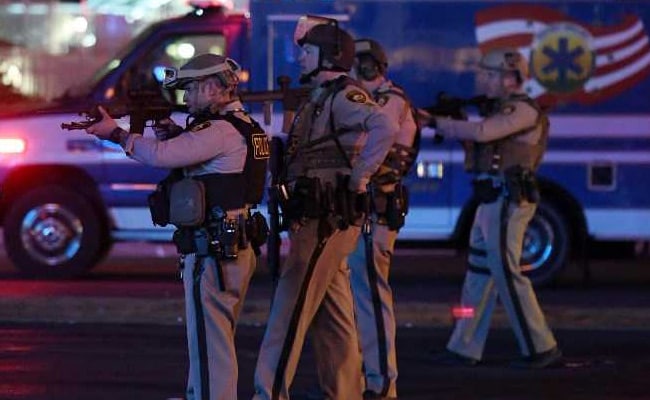 New York:
A handful of quick-thinking Las Vegas police officers may have prevented a thousand deaths after they stormed a hotel and killed the lone shooter, the Sheriff of America's gambling hub, who had visited Mumbai to study the 2008 terror attack, has said.
Stephen Paddock, a 64-year-old wealthy
former accountant and high-stakes gambler
was identified by the police as the man behind the
deadliest mass shooting in modern US history
when he opened fire from the Mandalay Bay Hotel and Casino on October 1, killing 58 people and wounding nearly 500 others, before turning the gun on himself as police closed in.
Recalling the dreadful night, Joseph Lombardo, Sheriff of the Las Vegas Metropolitan Police Department said Paddock was firing into a crowd of 22,000 concert-goers using powerful guns.
Mr Lombardo said a small team of Las Vegas police officers -- two K-9 officers, a detective and a SWAT team member -- converged on the Mandalay Bay Hotel and minutes later, they breached the gunman's hotel room door on the 32nd floor.
It was specialised training that allowed them to act so quickly, Mr Lombardo told CBS' 60 Minutes.
"I think they prevented a thousand deaths, and I think it's important for the American public to understand that," he said.
Mr Lombardo had travelled to Mumbai after the November 2008 terrorist attacks on hotels and other sites by Pakistan-based Lashkar-e-Taiba terrorists that left 164 people dead, including some American nationals.
The sheriff said he had gleaned insight from the trip to Mumbai, and his department now reacts faster to such shootings, quickly forming a team to "cease the action'' of the assailant on their own.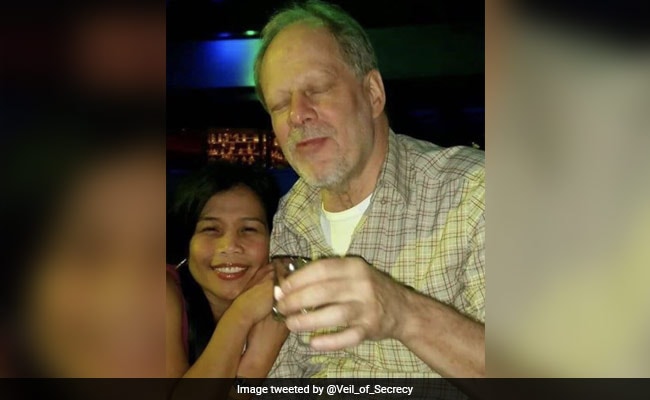 "Before we were trained to form a perimeter and hope for the best," Mr Lombardo said. "Now we're trained to gather up and go get it."
Sergeant Joshua Bitsko and Officer Dave Newton of the K-9 unit had been training dogs when they heard the message over police radio about an active shooter.
Mr Newton said he saw
many guns and magazines.
"Stacks and stacks of magazines everywhere. Just in suitcases all neatly stacked against pillars, around the room, all stacked up, rifles placed all throughout. All kinds of monitors and electrical equipment he had in there. It just looked like almost a gun store," he said.
Joshua said he saw shell casings all over the floor where Paddock stayed.
"I could smell the -- gunpowder that -- that had went off in the room. We were trippin' over guns. Trippin' over long guns inside. There was so many," he said.
At least 23 guns - 12 of which were equipped with bump-stocks, or rapid fire devices - were found inside Paddock's hotel room.
US authorities have received more than 1,000 tips, but are still struggling to determine what motivated Paddock, who did not have a criminal record, to carry out the carefully planned attack.
No one knows when Paddock committed suicide, but the shooting stopped shortly after hotel security guard Jesus Campos and the first of Sheriff Lombardo's officers arrived on the 32nd floor.