India News | Written by Alok Pandey | Thursday February 7, 2019
The Bahraich district, just 130 kilometres from Uttar Pradesh's capital Lucknow, but among India's poorest and most backward district as per Niti Aayog data, is where some of the beneficiaries of the huge Rs 75,000 crore government plan to top up farmer incomes stay. So just how far will Rs 6,000 take them?
India News | Edited by Nidhi Sethi | Friday February 1, 2019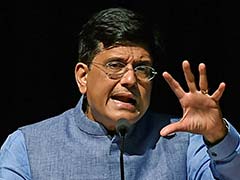 As the Congress continues to criticise the centre's pro-farmers measures, including an annual income support of Rs 6,000 for small farmers announced today in the Interim Budget, Union Minister Piyush Goyal defended the scheme saying "naamdaars will never understand how it will benefit farmers".