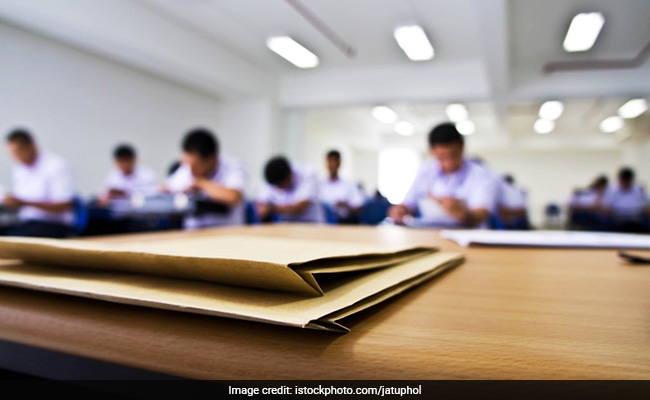 Hyderabad:
The Telangana Legislative Assembly yesterday passed a bill making teaching and learning Telugu compulsory in the state.
The Telangana (Compulsory Teaching and Learning of Telugu in Schools) Act, 2018 was supported by all parties, including BJP, TDP, AIMIM and CPI(M).
Telugu shall be taught as a compulsory subject from Classes 1 to 10/Standard I to X in all schools, commencing from the academic year, 2018-19 "in a phased manner", according to the Act.
The schools affiliated to CBSE or ICSE or IB or Cambridge Boards in Telangana shall implement the Telugu language as provided in the Act, it said.
"Telugu language shall be,- (a) at school level,- (i) a compulsory subject from Standard I to Standard X; (ii) introduced at Standard I in Primary Schools and Standard VI in the High Schools from the Academic Year 2018-19 and shall be extended for further classes progressively as specified in the Schedule," it said.
The government may, by general or special order, exempt any class or category of student or students from all or any of the provisions of the Act either in part or in whole, subject to such conditions as they may deem fit, it said.
Deputy Chief Minister and Minister for Education Kadiam Srihari, who moved the bill, said the aim of the Bill is to conserve and promote Telugu, the language of the people.
In Central schools and other medium schools, he said, Telugu is being started from Class I in primary schools and from Class VI in High Schools.
It would be extended to further classes up to X in phases, he said.
The Assembly also passed a bill to provide for selection and appointment of Director General of Police (Head of Police Force).
The Act is called the Telangana Police (Selection and Appointment of Director General of Police(Head of Police Force Act), 2018.