Sometimes, apparently, you really are just born with it.
Nischal Narayanam was nine when he spotted an error in the balance sheet of his father's company in Hyderabad. At 10, he authored a series of books on maths. Staying ahead of the curve is something he has stuck with - at 19, he has qualified as the country's youngest Chartered Accountant. Unstoppable, you might think. Only that the law does not allow him to practise as a professional till he turns 21.
"I realised that if I manage my time effectively, I could achieve a lot more than what others my age would do. Besides I had good mentors and they helped unlock my potential," the teenager told NDTV.
If your teen whines about exams and workload, share this. Nischal took his class 8, 9, 10, 11 and 12 exams all in one academic year when he was 13 - this was done through Cambridge board of education.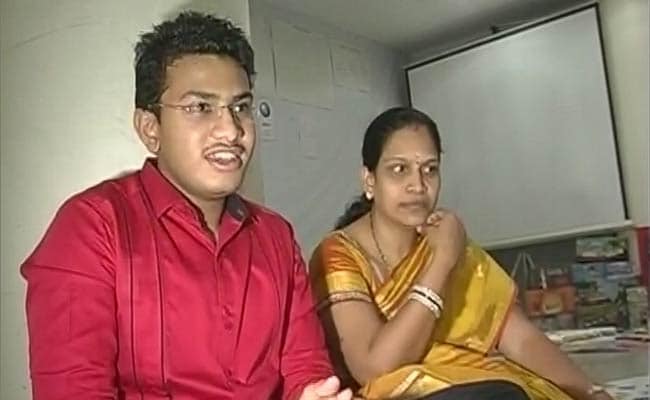 (Nischal with his mother)
That wasn't enough. At 15, he formed his company with help from his father, a businessman. The firm provides learning solutions to lakhs of schools across the country and has an annual turnover of 10 crores.
"I realised that if you hear something you learn, if you see something you learn better and if you do something, you never forget. So I developed a Math Lab, just like there are Science Labs," he said.
He is the youngest graduate and post-graduate from Osmania University, picking up degrees in Commerce and Math at 16.
It's not just number crunching all day, though. "I still hang around with friends regularly, go Go-karting every week and make it a point to watch at least one film every week. There is also gaming all night with friends," he says.
Less able teens, internal and external eyerolls are allowed.
Follow NDTV for latest election news and live coverage of assembly elections 2019 in Maharashtra and Haryana.
Subscribe to our YouTube channel, like us on Facebook or follow us on Twitter and Instagram for latest news and live news updates.