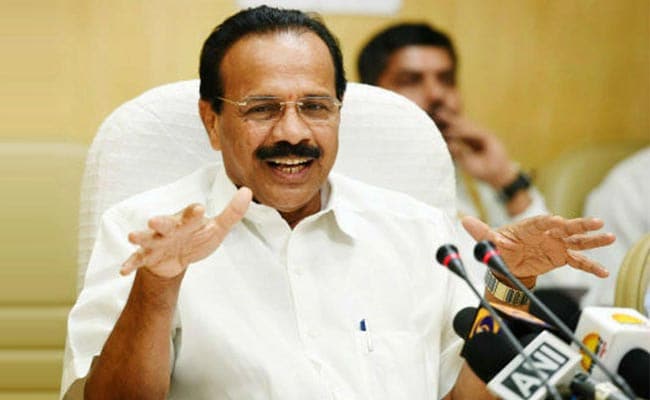 New Delhi:
The Union government has no role to play in the ongoing tussle between Telangana and Andhra Pradesh over the appointment of judges, law minister DV Sadandanda Gowda has told NDTV.
Calling the clash "unfortunate", Mr Gowda said he has asked the Chief Ministers and Governors of the two states to resolve the crisis".
The minister's comments came as Telangana Chief Minister K Chandrasekhar Rao wrote to Union Home Minister Rajnath Singh, saying the Centre should divide judicial officers the way it did in the past when new states were carved out.
"The process initiated by the intent of Parliament to divide the state and create Telangana is incomplete as the division is limited to the executive and legislature only as the high court is yet to be divided," the Chief Minister wrote.
The judges in Telangana have been simmering over what they call a virtual takeover of courtrooms of Hyderabad - which will the joint capital of the two states for a decade following its bifurcation -- by judges from Andhra Pradesh.
They contend that Instead of being assigned to courts in Andhra, judges from across the border are choosing posts in Hyderabad in an attempt to influence politics and administration of India's youngest state.
Following a spate of protests over the weekend, 11 judicial officers from Telangana have been suspended. In protest against the suspensions, around 200 judges of Telangana have gone on mass leave.