Puducherry:
Highlights
Tamil Nadu's ruling party in new crisis, 19 lawmakers revolt
They say they are loyal to TTV Dhinakaran and VK Sasikala
But party has decided to expel both leaders
Tucked away into a
luxe beachside resort in Puducherry
, a group of politicians who have the potential to bring down the Tamil Nadu government have no complaints about their all-paid-for villas or the massages that are on offer. The only blip on the palm-tree lined horizon is
Chief Minister E Palaniswami
- "EPS" -who, they say, must quit.
"Yes, the remote control is with Sasikala and Dhinakaran," they say unabashedly, referring to the aunt-nephew combo that occupies their party's top two spots.
The 19 legislators, all from Tamil Nadu's ruling party
, the AIADMK, say that the Chief Minister has betrayed them by moving to expel VK Sasikala and her nephew, TTV Dhinakaran. It is at the latter's behest that they are parked now at the Windflower Resort Spa, safe from any attempts by the Chief Minister or his aides to lure them back to his side.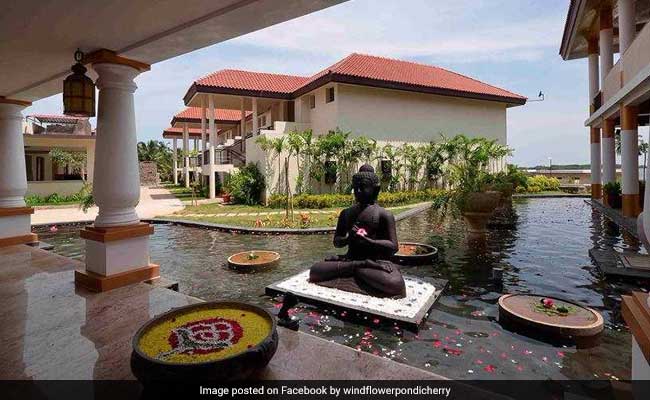 "EPS has to resign or face the consequences," said V Pugalendhi. "We want the Chief Minister replaced," said CR Saraswathi, though she was coy about who should head the government instead.
Since December, the AIADMK has been in churn - great, seasickness-inducing churn that began with the death of Chief Minister J Jayalalithaa while in hospital. The party quickly adopted as its new leader Ms Sasikala, who for decades lived with Ms Jayalalithaa and was seen as her next of kin. She in turn quickly chose the new Chief Minister- O Panneeerselvam (OPS), a regular understudy for Ms Jayalalithaa. But then Ms Sasikala decided she wanted more than just charge of the control booth and decided to become Chief Minister herself, prompting an unlikely revolt from OPS. Decisive change was effected by the Supreme Court which ruled her guilty in a decades-old corruption case; the order lugged Ms Sasikala off to jail, but not before she deposited loyalist EPS as Chief Minister and nephew Dhinakaran as the party's No 2. Regular briefings to her in prison would allow her to remain in charge as the top party boss, she said.
But Dhinakaran's squadron of corruption allegations made him an unpopular choice with a faction of the party as well as with the public which protested against his promotion on social media. In April, he was arrested for allegedly trying to bribe Election Commission officials through a middleman. He was released in June, but his jailing diminished his hold on his party.
Meanwhile,
EPS and the still-sulking OPS
embarked on long and circuitous negotiations to merge their two competing factions. Six months after circling each other, they announced a reunion on Monday; OPS became Deputy Chief Minister. An essential condition of his return to the fold was the formal removal -and not just sidelining -of Sasikala and Dhinakaran. EPS tried to dodge this, worried about pushback from a section of the party, but finally capitulated.
Mr Dhinakaran has since demonstrated his hold over 19 legislators effectively. In writing, they have said EPS did not consult them about the reconciliation with EPS and does not enjoy their support, which places them on the same side as opposition leader MK Stalin who says EPS must be asked to take a trust vote.
EPS and OPS together command 134 legislators. To win a trust vote, they need the support of 117. Mr Dhinakaran has eaten into their share. So far, the 19 law-makers who say they are remote-controlled by him, have not threatened to vote against the government, stressing that their objection is to EPS remaining in charge.
Yesterday, they spent few hours in the temple town of Mahabalipuram, moving as a pack from there to the Puducherry resort where they are now ensconced with no signs at all of cabin fever.