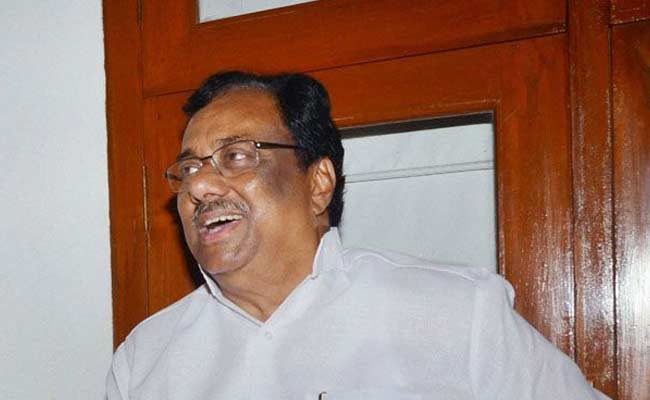 New Delhi:
The brewing dissent against Tamil Nadu Congress Committee (TNCC) president EVKS Elangovan came to the fore today with a delegation of senior party leaders from the state, including former Union finance minister P Chidambaram, meeting Congress president Sonia Gandhi and seeking his replacement.
The delegation comprising several leaders, including three former TNCC presidents, charged Mr Elangovan with not taking other state party leaders along with him, which is having an adverse impact on the growth of the party in the southern state due for polls next year.
"We have told the Congress president that the atmosphere in Tamil Nadu is not favourable for strengthening the party. We need a change in the leadership of TNCC. There should be an eligible and disciplined leader, who is loyal to the party high command and takes the party workers along," ex-Union minister and former TNCC president KV Thangkabalu told reporters in New Delhi.
The leaders also expressed similar views when they called on Congress vice president Rahul Gandhi a couple of days ago, he added.
Accusing Mr Elangovan of extending support to a folk artist, who had made adverse remarks against Rahul Gandhi and former Prime Minister Manmohan Singh in the past, he took a dig at the TNCC president saying, Mr Elangovan was the only Congress leader to support such persons.
"We have not seen a Congress leader supporting somebody, who is issuing statements against the party," he said, while refusing to disclose details of other charges that the delegation made against Mr Elangovan to Mr Gandhi.
Asked whether their grievance with the TNCC president was that he was overly friendly to DMK, Mr Thangkabalu said, "The fact is that he is not friendly with any of the two principal parties," referring to AIADMK and DMK.
The dissent against Mr Elangovan comes a year after his appointment as the state party president in November 2014, following the resignation of then TNCC president BS Gnanadesikan.