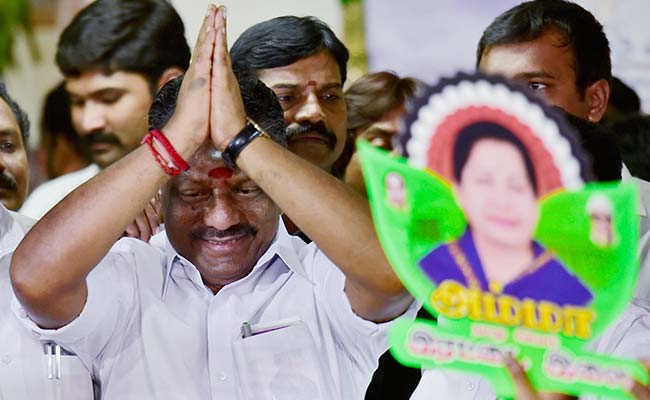 Chennai:
The Tamil Nadu government today presented a deficit budget for the year 2018-19. Deputy Chief Minister O Panneerselvam presented a budget that projected a revenue deficit of Rs 17,491 crore and a fiscal deficit of Rs 44,481 crore.
He said the total revenue for the state, including transfers from the central government, were estimated at Rs 176,251 crore for the next fiscal. The expenditure for the next fiscal is estimated at Rs 193,742 crore.
Mr Panneerselvam said the fall in tax revenue growth has been significant in 2017-18, owing to the reduction in commercial and state excise tax.
He said the economy would pick up in the next fiscal and the signals are there in the growth of the gross state domestic product (GSDP).
He said the government's total debt is expected to be Rs 3.55 lakh crore by the end of next fiscal, which will be 22.29 per cent of the GSDP.
Mr Panneerselvam announced that their government has ensured the state's progress in various sectors in the last 50 years and added that certain critics with "myopic vision" were indulging in "fallacious propaganda" against the Dravidian rule.
Though he did not specify any "critic", he said he wanted to "send a strong message" that Tamil Nadu had progressed much more than several other states.
He compared the state with BJP-ruled states like Gujarat and Rajasthan to emphasise that Tamil Nadu scored better in many social indicators.
While the percentage of persons living below poverty line in Tamil Nadu in 1973-74 was 54.94, it has come down to 11.28 per cent in 2011-12 as per the National Sample Survey, Mr Panneerselvam said.
The national average in 2011-12 was 21.92 per cent as against the 54.88 per cent in 1973-74, he added.
"During the same period, this percentage came down from 48.15 to 16.63 in Gujarat, 54.47 to 20.90 in Karnataka, 61.78 to 31.65 in Madhya Pradesh, 53.24 to 17.35 in Maharashtra, 46.14 to 14.71 in Rajasthan, 57.07 to 29.43 in Uttar Pradesh and 63.43 to 19.98 in West Bengal," Panneerselvam said.
Tamil Nadu's per capita income at current prices exceeded the national average, he said.
In a recent NITI Aayog publication, Tamil Nadu stood at third place among all states in the country in health indicators, he said, adding, even in terms of GDP, the state has bettered its rank from No 5 in the 1950s to "the second largest economy" at present.
(With inputs from agencies)