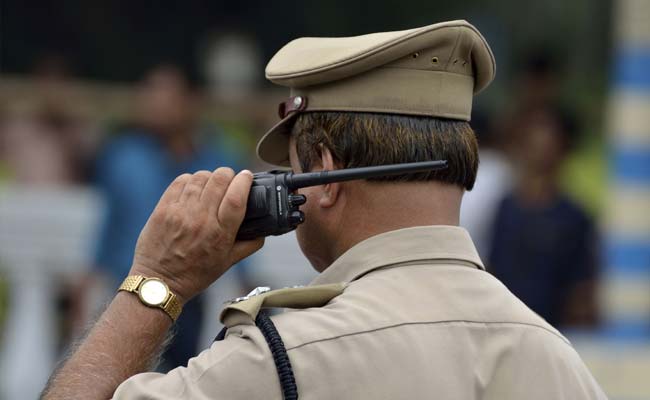 Kancheepuram:
A police vehicle on Friday rammed a two-wheeler, killing two people near Tamil Nadu's Kancheepuram. The governor's office and the police both denied that the SUV was part of his convoy as claimed by reports.
The 33-year old rider and a 10-year-old boy were thrown off their motorcycle when the SUV hit the two-wheeler on the East Coast Road (ECR) off Pudukalpakkam near Mamallapuram in neighbouring Kancheepuram District, the police said.
The two were rushed to a hospital where doctors declared them brought dead, they said.
An elderly woman was injured and has been hospitalised.
Some media reports claimed the vehicle was part of the convoy of Governor Banwarilal Purohit who was returning to Chennai from Cuddalore.
However, when contacted, a top police official denied it.
"It (the police vehicle) was not part of the governor's convoy. This was a separate vehicle returning after completing duty," Kancheepuram Superintendent of Police Santosh Hadimani told news agency PTI.
A Raj Bhavan release said the reports about a vehicle in his convoy being involved in the accident were "factually and totally incorrect".
"The Governor's convoy started from Cuddalore at 2:15 pm and reached Raj Bhavan, Chennai, at 4:20 pm. There was no occurrence of any mishap or accident in the movement of the convoy from Cuddalore to Chennai," it said.
The release said the Superintendent of Police, Kancheepuram, informed Raj Bhavan that a vehicle, used as advance pilot, met with an accident after leaving the cavalcade at Kancheepuram district limits, and after travelling 10 km while returning to its base.
"It is clear that the vehicle, which met with an accident, was entirely on its own and was not part of the convoy of the Hon'ble Governor," the release said.