Chennai:
Highlights
Sasikala was AIADMK Amma chief, nephew Dinakaran was her deputy
No one from Sasikala family must be in party or government: OPS
OPS camp also demanded CBI investigation into Jayalalithaa's death
O Panneerselvam wants to see proof of VK Sasikala and her nephew TTV Dinakaran's eviction before the
former Tamil Nadu Chief Minister begins merger talks
, his camp today informed the rival faction of the AIADMK. The evidence must come in the form of resignation letters from Ms Sasikala, who is party chief and Mr Dinakaran, who she appointed her deputy before being jailed for corruption.
The Panneerselvam or OPS camp has also said that the rival faction, which calls itself AIADMK Amma, must inform the Election Commission that Ms Sasikala and Mr Dinakaran no more head the party, and that the state government recommend an investigation by central agency CBI into the death of former Chief Minister J Jayalalithaa in December last year.
The response to the toughened stand came swiftly. And was soft. The rival faction, now led by Chief Minister E Palaniswamy, said it has no conditions for starting unity talks. "We impose no conditions. We are ready to hold talks with OPS faction on merger," said R Vaithilingam, senior leader of EPS camp, adding, "Let's all work together to retrieve the Two-Leaf symbol.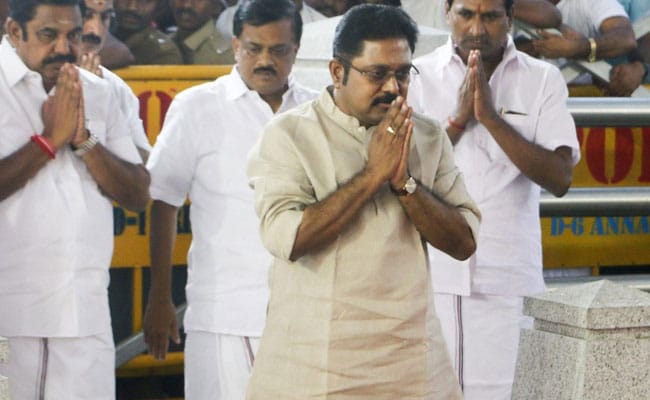 The state government, he said, would "abide by court direction" on an investigation into Ms Jayalalithaa's death.
Mr Panneerselvam had said yesterday that the ruling faction's decision to dump its chief and her nephew was the "
first victory in our dharam yudh (crusade)
". Today's hardened stand is seen as pressure ahead of talks between the two factions on the details of the re-merger, including
who will be Chief Minister - Mr Palaniswamy or Mr Panneerselvam
.
After a five-hour-long meeting at Mr Panneerselvam's home in Chennai today, former minister KP Munuswamy said Team OPS had so far made no demands for the post of Chief Minister or party chief in a reunited AIADMK for Mr Panneerselvam, but added that "the cadres want OPS in both positions."
Mr Munuswamy said there was concern that Mr
Dinakaran "stepping aside"
is a "drama" and orchestrated in a battle against Dinakaran allegedly by Ms Sasikala's husband and another nephew. The OPS camp has made it clear that
no one from Ms Sasikala's family must be in the party
or government for any attempt at re-uniting the AIADMK to succeed.
Mr Dinakaran had yesterday ruled out resigning, saying he would have to consult his aunt and boss in jail. Their faction, now led by Chief Minister E Palaniswamy, is expected to formally expel them from the party to meet Mr Panneerselvam's latest demand.
Weeks after Ms Jayalalithaa, also the AIADMK's all-powerful head, died, her long-time companion Ms Sasikala appropriated control of the party and attempted to become Chief Minister too. The party split as Mr Panneerselvam rebelled after being forced to step down as Chief Minister.
Ms Sasikala was sent to jail by the Supreme Court before she could stake claim to form government. To ensure she kept control of both the party and government, she installed her nephew Mr Dinakaran as AIADMK's deputy chief and her proxy Mr Palaniswamy as Chief Minister.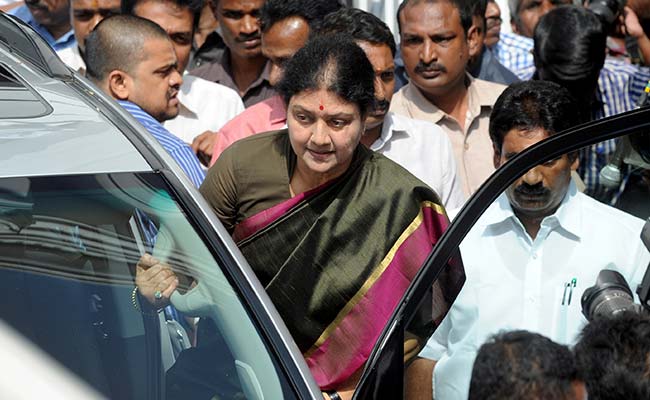 Both factions claim to be the "real AIADMK" and have staked claim to the party's Two-Leaf symbol, now suspended by the Election Commission while it studies their claims. The re-unification move is prompted by the party's urgent need to retrieve its symbol recognised by lakhs of voters as that of J Jayalalithaa's party.