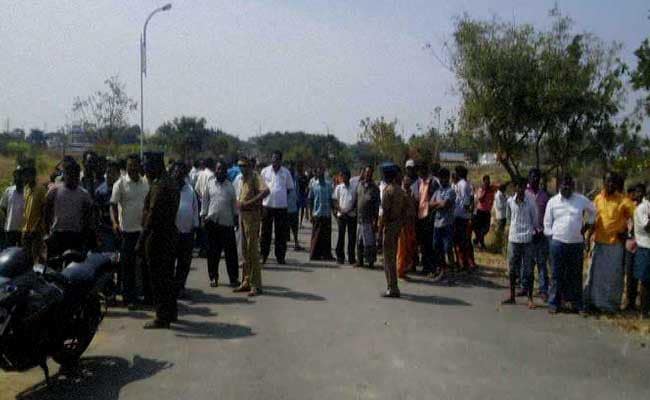 Vellore:
One person was killed and two injured in an explosion at an engineering college in Tamil Nadu's Vellore district today.
The incident took place at the Bharathidasan Engineering College in Natrampalli.
Police has not been able to explain the cause of the explosion, saying investigations are on.
The victim, identified as Kamaraj, was a bus driver in the college.
The explosion took place when two gardeners were clearing the area, police said.
Witnesses reported hearing a loud noise and investigators suspect a "drone-like" flying object responsible for the incident.
Windshields of at least seven buses and window panes of the building were damaged. The explosion left a two feet deep crater in the ground.
"We are investigating the case thoroughly and should be able to get more information soon," said the District Superintendent of Police, Senthil Kumari.