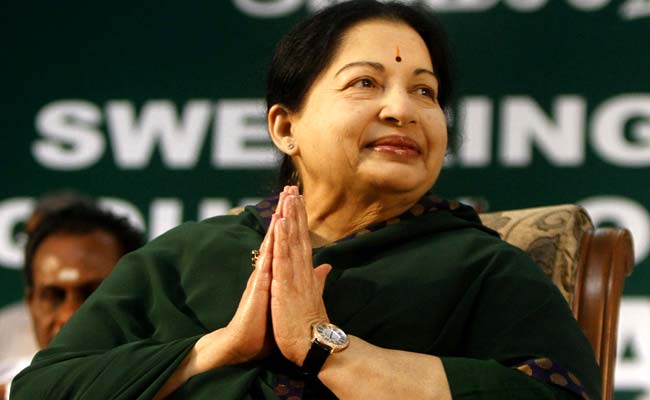 Chennai:
The Madras High Court today directed the Election Commission (EC) to conduct the by-election to RK Nagar assembly constituency here, lying vacant following the demise of Tamil Nadu Chief Minister J Jayalalithaa, "preferably" by December 31.
The first bench of Chief Justice Indira Banerjee and Justice M Sundar gave the direction to the EC after taking up a PIL by KK Ramesh.
The PIL petition sought a court direction to the Chief Election Commissioner to conduct the by-poll.
Disposing of the PIL, the bench in its order said, "It is expected that the Election Commission of India will announce the election date at the earliest and conduct the elections preferably by December 31, 2017."
The by-election scheduled for April 12 in RK Nagar was canceled by the poll body following allegations of distribution of cash to voters.
The PIL petitioner had submitted that not conducting elections in the constituency was not good for democracy and the society.
He said that as per the Representation of the People Act, 1951, if any legislator died, a by-election should be conducted within six months, whereas the date of polls had not been announced for the RK Nagar constituency so far.
The petitioner said he had made a representation on July 3 in this regard to the EC which had not evoked any response, and hence he filed the current plea.
He further alleged that two major parties in the state had indulged in bribing of voters in the assembly elections held in May 2016, adding that the EC, which received several complaints from various constituencies, only cancelled the election to two constituencies (Aravakurichi and Thanjavur).
The by-election to RK Nagar constituency was necessitated following the death of Jayalalithaa on December 5, 2016.
(Except for the headline, this story has not been edited by NDTV staff and is published from a syndicated feed.)