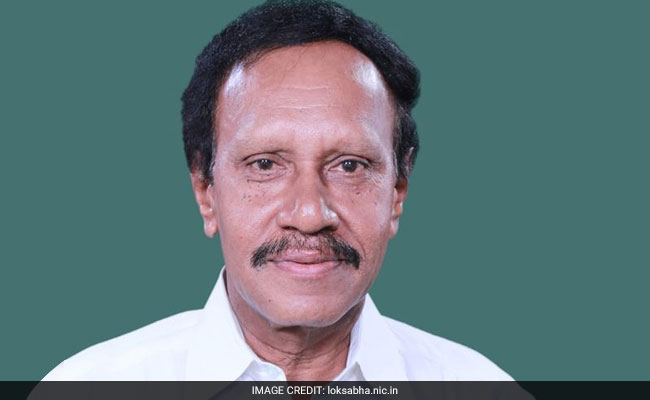 Chennai:
Senior AIADMK Amma leader and Lok Sabha Deputy Speaker M Thambidurai today met Governor Ch Vidyasagar Rao here, a day after opposition parties sought dismissal of the K Palaniswami government over alleged horse- trading of ruling party MLAs.
The visit of Thambidurai, also party propaganda secretary, assumes significance as it came at a time when the DMK is raising in a big way the issue of alleged pay-offs to MLAs, which came to fore in a 'sting' operation by a TV channel, and pressing for a fresh trust vote.
However, Raj Bhavan officials described the meeting as a "courtesy call."
Emerging from the meeting with the Governor, Thambidurai rubbished the allegation of horse-trading of ruling party MLAs ahead of the February 18 trust vote, saying purchasing legislators was not possible in view of the anti-defection law.
"No one travels by horse these days and there is no horse trading," he told reporters here.
A vote against party line violating the whip would strip the legislators of their assembly membership and hence there was no scope for bargain, the AIADMK leader asserted.
"When that is the case, giving money to MLAs can never happen," he said dismissing the charge of pay-offs to the legislators in support for the trust vote.
After the anti-defection law came into force, "no MLA can go out of the party," he said.
The DMK-led opposition had yesterday urged the Governor to 'nullify' the February 18 trust vote and direct Chief Minister Palaniswami to seek a fresh floor test.
The opposition parties, in a meeting with the governor, also urged him to dismiss the government.
They also urged the Governor to order a probe by the CBI and the Enforcement Directorate into the alleged pay-offs.
The DMK has already moved the Madras High Court seeking a CBI and DRI probe and the plea is set to come up for hearing tomorrow.
The TV "expose" was based on video footage showing MLA SS Saravanan purportedly talking about inducements. However, the MLA has later denied it, saying "the voice is not mine though it was me in the visuals".
(Except for the headline, this story has not been edited by NDTV staff and is published from a syndicated feed.)