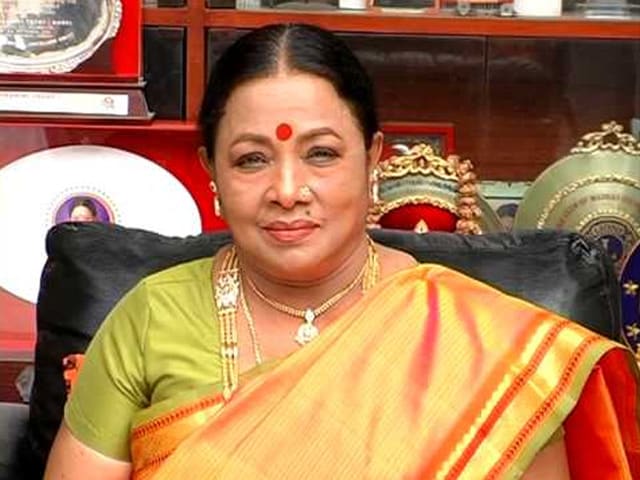 Chennai:
Tamil Nadu Governor K. Rosaiah, Chief Minister J. Jayalalithaa and others today condoled the death of veteran actor Manorama who died in Chennai on Saturday.
In a statement issued, Mr Rosaiah said that he was deeply shocked and grieved to hear about the sudden demise of comedian Manorama who had created Guinness World Record of acting in more than 1,000 movies.
"She was a talented artists and a combination of all in one. Not only in comedy roles but also in character roles and through her melodious voice she had captivated the 'rasikas' by her wonderful acting in the stage and silver screen," he said.
Paying her last respects, Chief Minister Jayalalithaa said Ms Manorama was a great achiever in the field of Tamil movies.
Consoling the family members of Ms Manorama assembled at her residence here, ,Ms Jayalalithaa said: "There was no achiever like Manorama in the Tamil movie field. There will be nobody who will be born like her in the future. The void left behind her cannot be filled in by anybody else."
Ms Jayalalithaa, who herself is a former actor, said there were no words to describe the feeling of grief experienced by her on hearing Ms Manorama's death.
"We have acted together in many movies. She would affectionately call me Ammu and I would address her as Manorama," Ms Jayalalithaa said.
Ms Jayalalithaa said many a time she had food at Ms Manorama's place.
She said late actor Sivaji Ganesan used to tell her that Ms Manorama is a genius actor.
In his condolence message, DMK president M. Karunanidhi said he was shocked to hear the demise of Ms Manorama who was affectionately called 'Aachi' by everybody in the Tamil movie field.
PMK founder S. Ramadoss said the history of Tamil movie cannot be written by omitting Ms Manorama.
She had acted with actors of three generations.