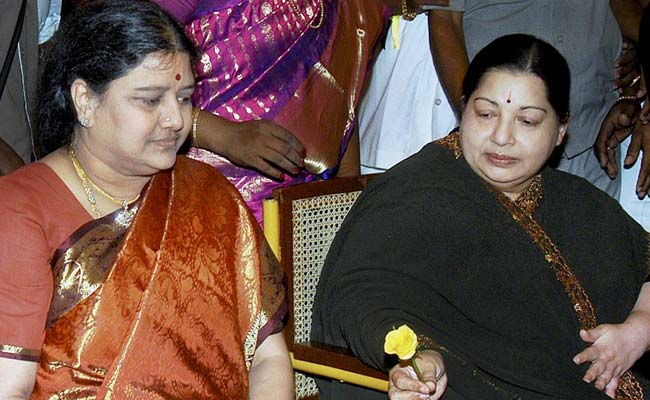 Highlights
Jayalalithaa accused of amassing fortune above known sources of income
Her longtime personal aide Sasikala was named co-conspirator in the case
Sasikala was convicted in corruption case, sentenced to 4 years in prison
Chennai:
The home of former Chief Minister J Jayalalithaa in Chennai's posh Poes Garden was the hub of the conspiracy in which assets worth over 60 crores were amassed, the Supreme Court said on Tuesday. In its verdict, the court convicted VK Sasikala, Jayalalithaa's long-time live-in aide, and sentenced her to a four-year jail term.
The 36 Poes Garden residence, the court said, was where the conspiracy was hatched to launder the former Chief Minister's "ill-gotten wealth" to purchase properties in names of shell companies. All the shell companies were operating from Poes Garden and "it cannot be accepted that she (Jayalalithaa) was unaware of the same," the court said.
The court further made the point that the "joint residence of all the accused persons could not be ignored as a factor contributing to the charge of conspiracy and abetment".
Ms Sasikala and her two relatives - V N Sudhakaran, Jayalalithaa's foster son, and Elavarasi, the widow of Sasikala's elder brother - who lived in the house were not blood relations of Jayalalithaa. They were "accommodated" there for the conspiracy hatched by them, the court said.
Both VK Sudhakaran and Elavarasi have been convicted in the case along with Ms Sasikala.
The flow of funds from the account of Ms Jayalalithaa to the accounts of the other accused and the shell companies, "overwhelmingly demonstrate the collective culpable involvement," the bench of Justices P C Ghose and Amitava Roy said.
In effect, the transfer of all these unaccounted funds were originating from 36 Poes Garden and "for all intents and purposes, these accounts were construed to be one," the court said.