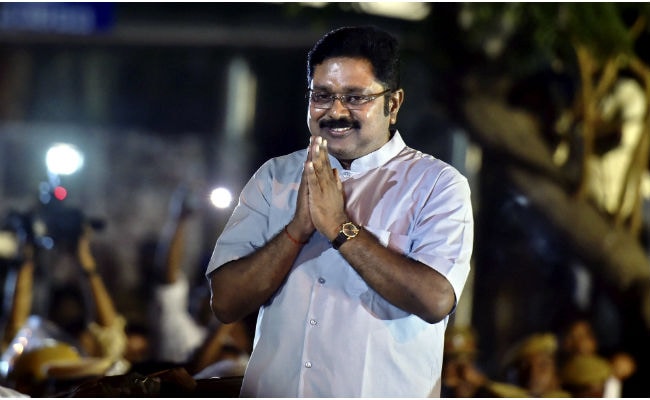 New Delhi:
Days after TTV Dhinakaran won the by-polls to RK Nagar, the constituency that has been vacant since J Jayalalithaa's death a year ago, an inquiry commission has asked him to furnish documents in connection with investigations into the former Chief Minister's treatment and death. Mr Dhinakaran has been asked to submit the documents within a week.
Mr Dhinakaran, a sidelined AIADMK leader and the nephew of Jayalalithaa's close aide VK Sasikala, contested as an independent and snatched the RK Nagar seat from the ruling party. The campaign was dominated by allegations surrounding Jayalalithaa's death in December last year. The AIADMK's ruling faction alleges that Sasikala and her camp hid the facts of the Chief Minister's health.
Mr Dhinakaran had said he was ready to turn over all relevant documents, including a video of the 68-year-old in hospital.
A day before voting in RK Nagar on December 21, a video emerged of Jayalalithaa in hospital, sipping a drink. The video was released by a rebel lawmaker of the ruling AIADMK who was in the Dhinakaran camp. had released a controversial video purportedly showing of the former Chief Minister in hospital. The AIADMK called it a 'conspiracy, a demeaning act'.
Jayalalithaa died on December 5, 2016 after nearly three months in Chennai's Apollo Hospital. Amid a controversy over her treatment and death, the government of E Palaniswamy or EPS set up a one-man panel to investigate.