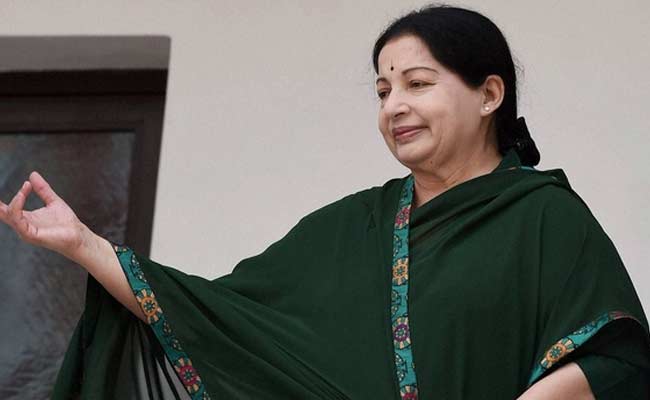 Chennai:
Months ahead of the Assembly elections, AIADMK General Secretary and Tamil Nadu Chief Minister J Jayalalithaa today reconstituted the party setup, retaining E Madhusudhanan and O Pannerselvam as Presidium Chairman and Treasurer respectively.
Announcing the list of office-bearers, Jayalalithaa, who had already been elected the General Secretary, said in a party release that Finance Minister Panneerselvam would also be a member of the Disciplinary Action Committee.
Former Minister and AIADMK political advisor C Ponnaiyan has been appointed Party Organising Secretary.
Electricity Minister 'Natham' R Viswanathan, Agriculture Minister R Vaithiyalingam, Highways Minister 'Edappadi' K Palanisamy and Higher Education Minister K Palaiappan have been appointed to the Disciplinary Action Committee.
Other prominent leaders in the list include 'Panruti' S Ramachandran as party Organising Secretary, and Lok Sabha Deputy Speaker M Thambidurai as Party Propaganda Secretary.
AIADMK Rajya Sabha leader A Navaneethakrishnan has been appointed as Secretary, Advocates Wing, and former MDMK Leader Nanjil Sambath, who joined AIADMK early this year, was appointed as Party Propaganda Deputy Secretary.