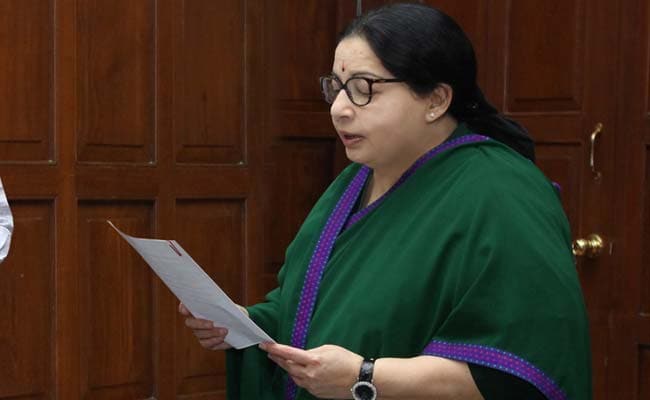 Chennai:
Tamil Nadu Chief Minister J. Jayalalithaa today launched Microsoft India's cloud computing services, an official statement said.
In a statement issued in Chennai, the state government said Ms Jayalalithaa launched the cloud computing services of Microsoft India from the state secretariat through the company's hyper scale data centre set up here - one of the three set up in the country.
According to the statement, Microsoft India had signed a memorandum of understanding (MoU) with the state government at the recently concluded Global Investors Meet.
As per the MoU, Microsoft India will offer entrepreneurs selected by the Tamil Nadu government its software development platform free of cost for three months.
The company will also train the entrepreneurs on cloud computing and mobility technology.
"We are very happy to hear about the good work you are doing. We welcome you to the state and I assure you of the full support of the government of Tamil Nadu," Ms Jayalalithaa told Microsoft India's managing director Karan Bajwa who was present at the inauguration.